Barbra Streisand Claims Michael Jackson's Alleged Sexual Abuse Victims Were 'Thrilled to be There'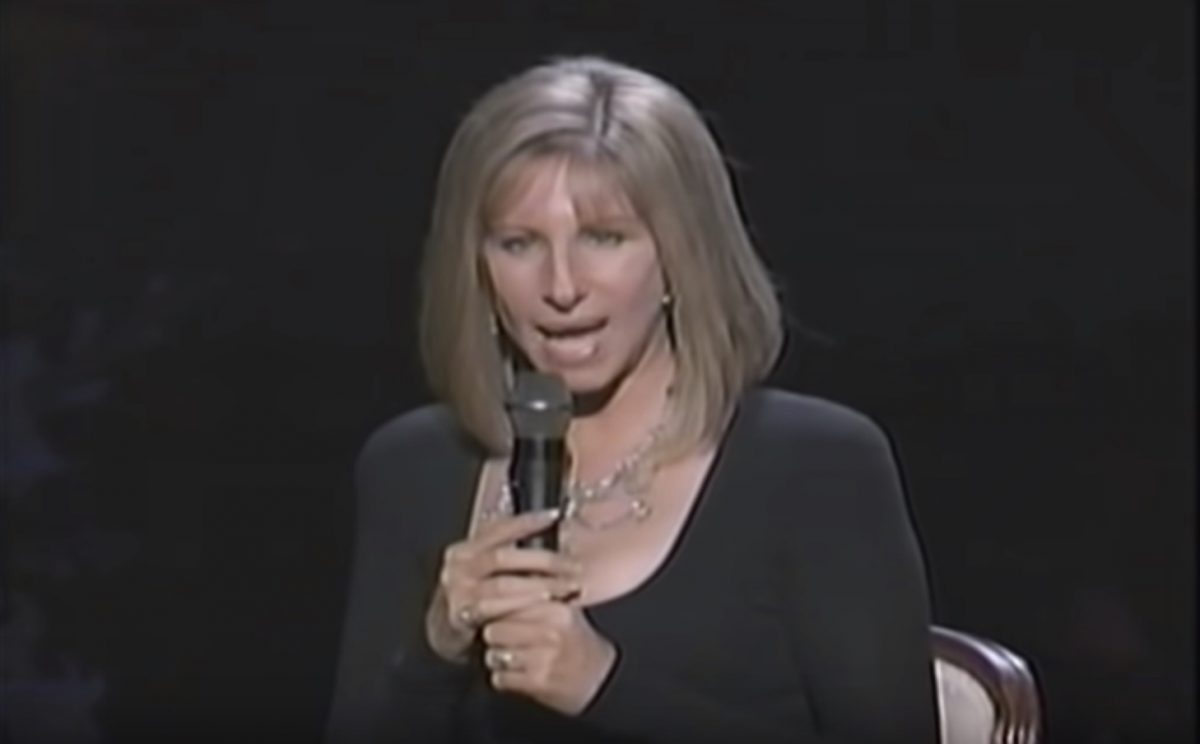 Legendary singer Barbra Streisand is under fire after she told a London newspaper that Michael Jackson's alleged child sex abuse victims were "thrilled to be there."
She also claimed that Jackson's "sexual needs were his sexual needs."
Streisand's comments were made to The Times in a report published on Friday.
According to The Times, Streisand said she "absolutely" believed the accusations made by Wade Robson and James Safechuck, allegations that featured prominently in the documentary Leaving Neverland.
Yet, she also said this: "His sexual needs were his sexual needs, coming from whatever childhood he has or whatever DNA he has…You can say 'molested,' but those children , as you heard say [the grown-up Robson and Safechuk], they were thrilled to be there. They both married and they both have children, so it didn't kill them."
She also said this when asked if she was angry with Jackson: "It's a combination of feelings. I feel bad for the children. I feel bad for him. I blame, I guess, the parents, who would allow their children to sleep with him. Why would Michael need these little children dressed like him and in the shows and the dancing and the hats?"
The reaction on Twitter was fast and fierce.
Here are just some of the reactions:
I am sick to my stomach. https://t.co/N5c0Y66KXw pic.twitter.com/EkRqdDoXzc

— Yashar Ali ? (@yashar) March 23, 2019
This is the most maddening thing I've read all month. No contest.

What the hell iswrong with @BarbraStreisand? (Other than the 30 things that are usually wrong with @BarbraStreisand)

Seriously. Just stop. Now. https://t.co/aKxh4eFrsO

— David Martosko (@dmartosko) March 23, 2019
A Hollywood celebrity defending pedophilia on the same day the Mueller investigation ended with no more indictments. Huge day for Trump supporters. https://t.co/kuXXa4nZob

— Jeremy McLellan (@JeremyMcLellan) March 23, 2019
Mock "cancel culture" all you want, but I'm going to go ahead and say Barbra Streisand is most definitely canceled https://t.co/y2KqTdXFb1

— Maggie Astor (@MaggieAstor) March 23, 2019
Barbra Streisand arguing the kids seduced Michael Jackson is something else https://t.co/PYXn5egR2l

— Evan Siegfried (@evansiegfried) March 23, 2019
Barbra Streisand's comments on Michael Jackson's accusers are … outrageous and perplexing to say the very least. pic.twitter.com/eFSTZUu4bz

— Alexander W. McCall (@awmccall) March 22, 2019
[image via screengrab]
Have a tip we should know? [email protected]