Michael Cohen Reportedly Gave Prosecutors New Info About Trump Organization 'Possible Irregularities'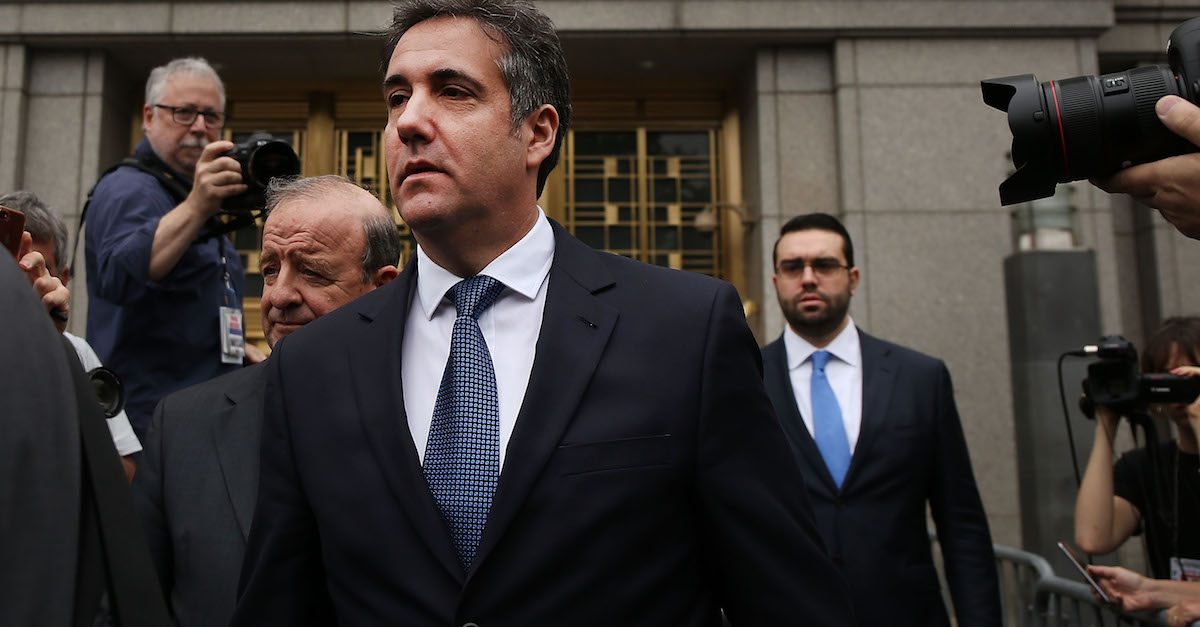 In a new report published on Friday, the New York Times revealed that President Donald Trump's former longtime attorney Michael Cohen provided federal prosecutors in Manhattan information about possible insurance claim "irregularities" in the Trump family business.
Cohen also reportedly provided information about an inaugural committee donor.
The Times reports:
Mr. Cohen, who worked at the Trump Organization for a decade, spoke with the prosecutors about insurance claims the company had filed over the years, said the people, who did not elaborate on the nature of the possible irregularities.

While it was not clear whether the prosecutors found Mr. Cohen's information credible and whether they intended to pursue it, the meeting suggests that they are interested in broader aspects of the Trump Organization, beyond their investigation into the company's role in the hush money payments made before the 2016 election to women claiming to have had affairs with Mr. Trump. Mr. Cohen pleaded guilty last summer to arranging those payments.
The Trump fixer also reportedly told prosecutors about mega-inaugural donor Imaad Zuberi and an alleged consulting offer.
Zuberi is a California venture capitalist who had once tried to court Cohen as a consultant and wrote him a $100,000 check.
Zuberi's team says that the check was never cashed. However, the Times noted that at the time, Cohen was trying to build a consultant business recruiting clients who wished to gain access to Trump.
In an important note, the Times report stresses, "There was no indication that Mr. Cohen, who is scheduled to begin serving a three-year prison sentence in May, implicated Mr. Trump in the possible irregularities discussed during the meeting last month."
Cohen is currently set to start a 3-year prison stint in May. Providing information to prosecutors — which prove accurate and value — could aid in helping get his sentence reduced.
[image via Getty Images]
Have a tip we should know? tips@mediaite.com