New York Congressman to Propose Bill Requiring Post Offices Display Portraits of Trump and Pence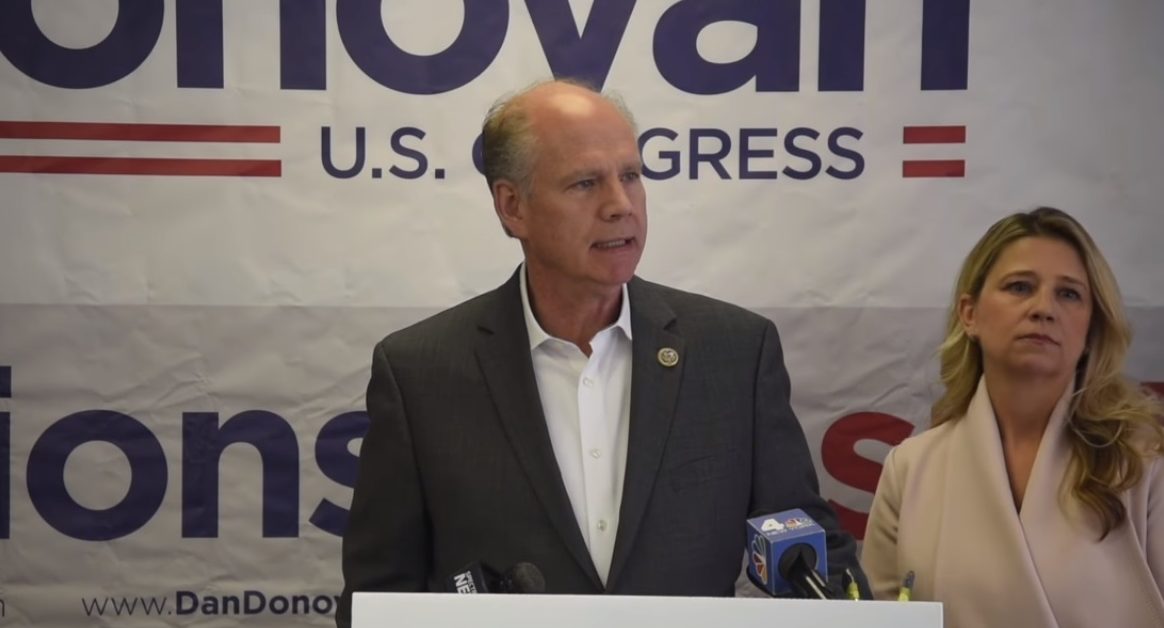 Amid Donald Trump's beef with the United States Postal Service for Amazon's supposedly overly cheap shipping costs, Republican Congressman Dan Donovan of New York plans to put forward legislation requiring post offices to show pictures of the president and vice president.
Donovan, who is the only GOP lawmaker representing New York City, wants USPS locations to display the portraits of the two executive branch officials, reports The Hill. His inspiration for the bill came after a Staten Island resident alerted him to a New York post office flaunting pictures of Barack Obama and Joe Biden.
As for Trump's personal beef with the USPS, he's recently taken to ranting about the service as he claims Jeff Bezos' online sales giant Amazon is making a killing using the public shipping method.
"We're giving a subsidy to Amazon, and we're talking about billions of dollars a year, the real cost," Trump said yesterday. "They said $1.47, I believe, or about that for every time they deliver a package, the United States government, meaning the post offices, lose $1.47."
He continued: "That's not fair to the United States. It's not fair to our taxpayers and Amazon has the money to pay the fair rate at the post office."
While the intentions behind Donovan's presidential picture legislation are not entirely clear, he is currently in an aggressive primary race with disgraced ex-lawmaker Michael Grimm — the same Michael Grimm who is fresh-off serving an eight-month prison sentence for tax fraud issues and threatening to toss a journalist over a balcony railing — who is looking to outflank Donovan from the right by loudly voicing his support for Trump.
Given Trump's own infamously large ego, the offer of his picture being featured in every post office might just be enough for the more moderate Donovan to win the president's support over his crazed GOP adversary.
[images via screengrab]
Follow the author on Twitter (@calebecarma).
Have a tip we should know? tips@mediaite.com