Michael Flynn's Lawyers Say He's Not Joining Lobbying Firm After All: 'Misunderstanding' (UPDATED)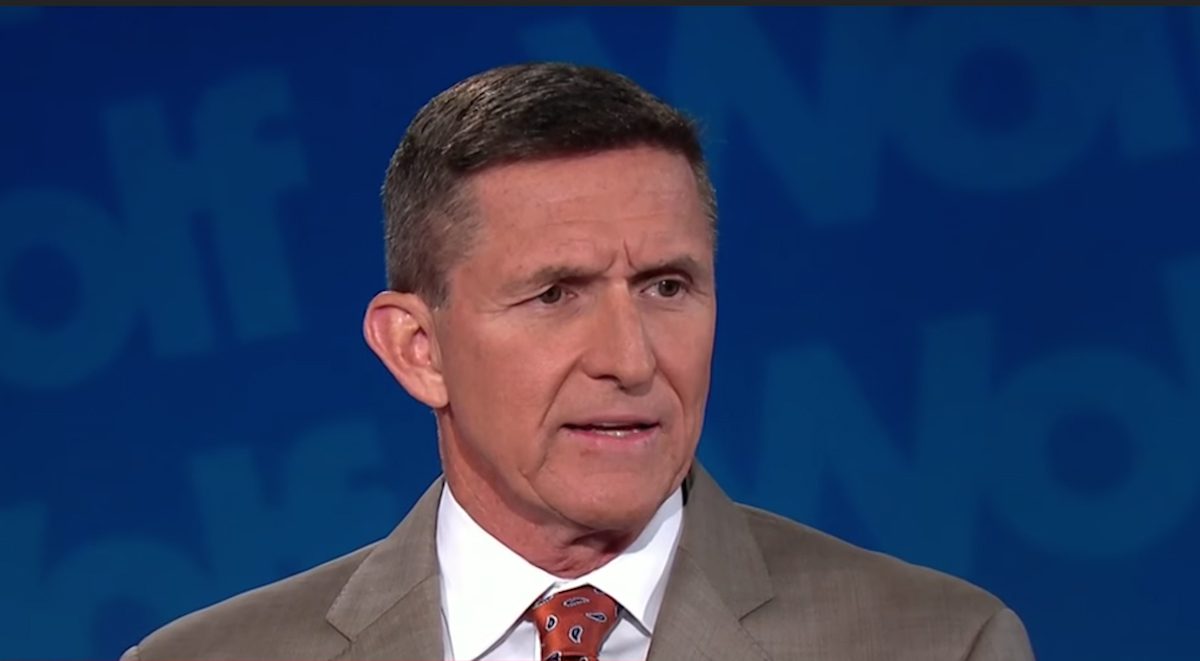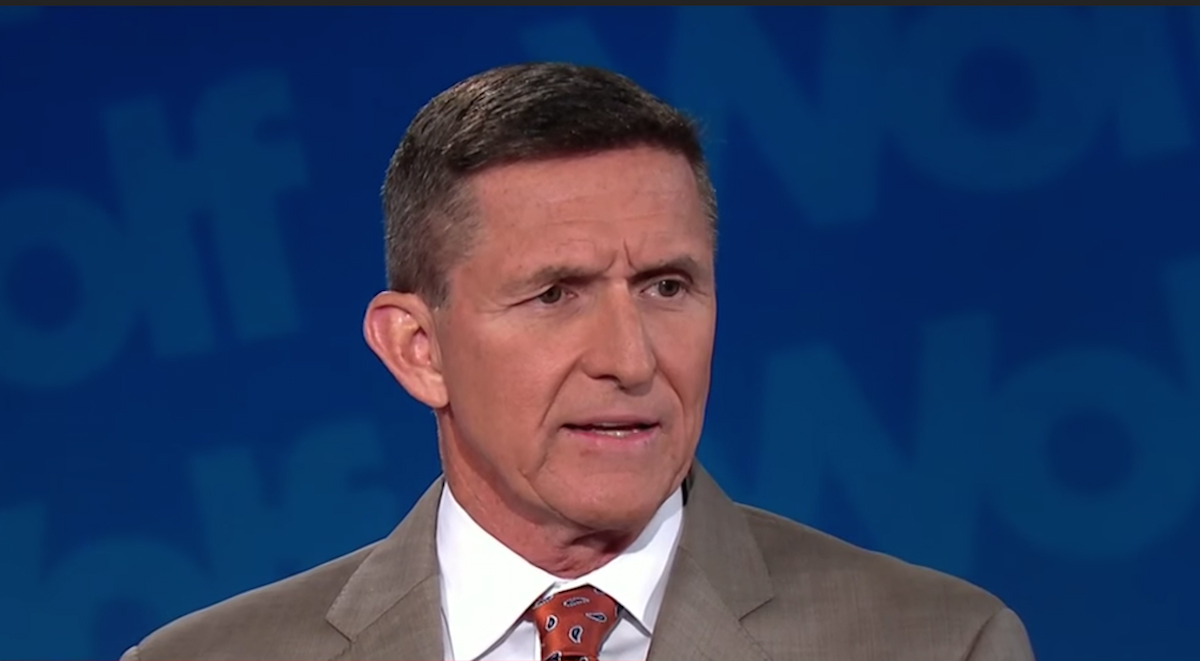 (UPDATE BELOW) The Wall Street Journal reported that Michael Flynn, the former national security adviser who plead guilty to lying to the FBI and is now cooperating with Robert Mueller, is joining a lobbying firm.
"As he awaits sentencing for lying to federal investigators, he is going into business with Washington lobbyist Nick Muzin and his New York partner Joey Allaham with a new firm called Stonington Global LLC," a "lobbying and investment advisory firm," the Journal reported.
Flynn served as President Donald Trump's first national security adviser, but only for a month: he was swiftly fired, after supposedly lying to VP Mike Pence about his talks during the 2016 transition with the Russian ambassador.
He was eventually charged with lying to federal investigators as part of Special Counsel Mueller's Russia investigation. He faces jail time for his crimes, and appeared on court Tuesday for an update on his sentencing.
Per WSJ:
Stonington Global will provide consulting and lobbying services for U.S. and foreign clients, Messrs. Muzin and Allaham said in a statement. The firm also will "help private investors and sovereign-wealth funds develop and execute investment strategies."

Mr. Flynn will serve as the new firm's director of global strategy. He will focus on business development, provide strategic advice to clients on military and intelligence activities, and would register to lobby if necessary, Mr. Muzin said.
Eplaining why he would hire a guy who's probably going to jail for lying about his contacts with Russians to federal authorities, Allaham voiced his belief in rehabilitation.
"I said to him, your life should not be stopped," Allaham told the Journal. "He has experience all over the world. He can do a lot for us. We are very lucky to get a man like that."
Flynn also worked as an unregistered agent for Turkey in the run up to the 2016 election.
"I will work every day to put my 33 years of experience in the military and serving Presidents of both parties in the White House to good use in helping companies and governments enhance the goals of freedom and liberty," Flynn said in a statement, per the Journal.
The WSJ reported that Flynn's son, Mike Flynn Jr., known to those who have Twitter as a MAGAtastic shitposter, will also join the firm.
Read the full WSJ report here.
UPDATE –– 7:30 pm ET: The WSJ is now reporting that Flynn is actually not joining the firm after all:
Hours after a new lobbying firm aimed at domestic and global clients announced it was partnering with former national security adviser Mike Flynn, attorneys for the embattled Mr. Flynn said the deal was off and the notice had been released as a result of a "misunderstanding" among the participants in Stonington Global LLC.

"General Flynn has not joined Stonington and did not personally issue any public statement," Mr. Flynn's attorneys Robert Kelner and Stephen Anthony said in a statement Tuesday. "He was aware that a statement was being drafted, but he did not intend that it be issued at this time."
Have a tip we should know? tips@mediaite.com
Aidan McLaughlin - Editor in Chief