Ana Navarro Blasts Magazine For Calling Out Her 'Expensive' Wedding Gifts: 'I'm So Shamed'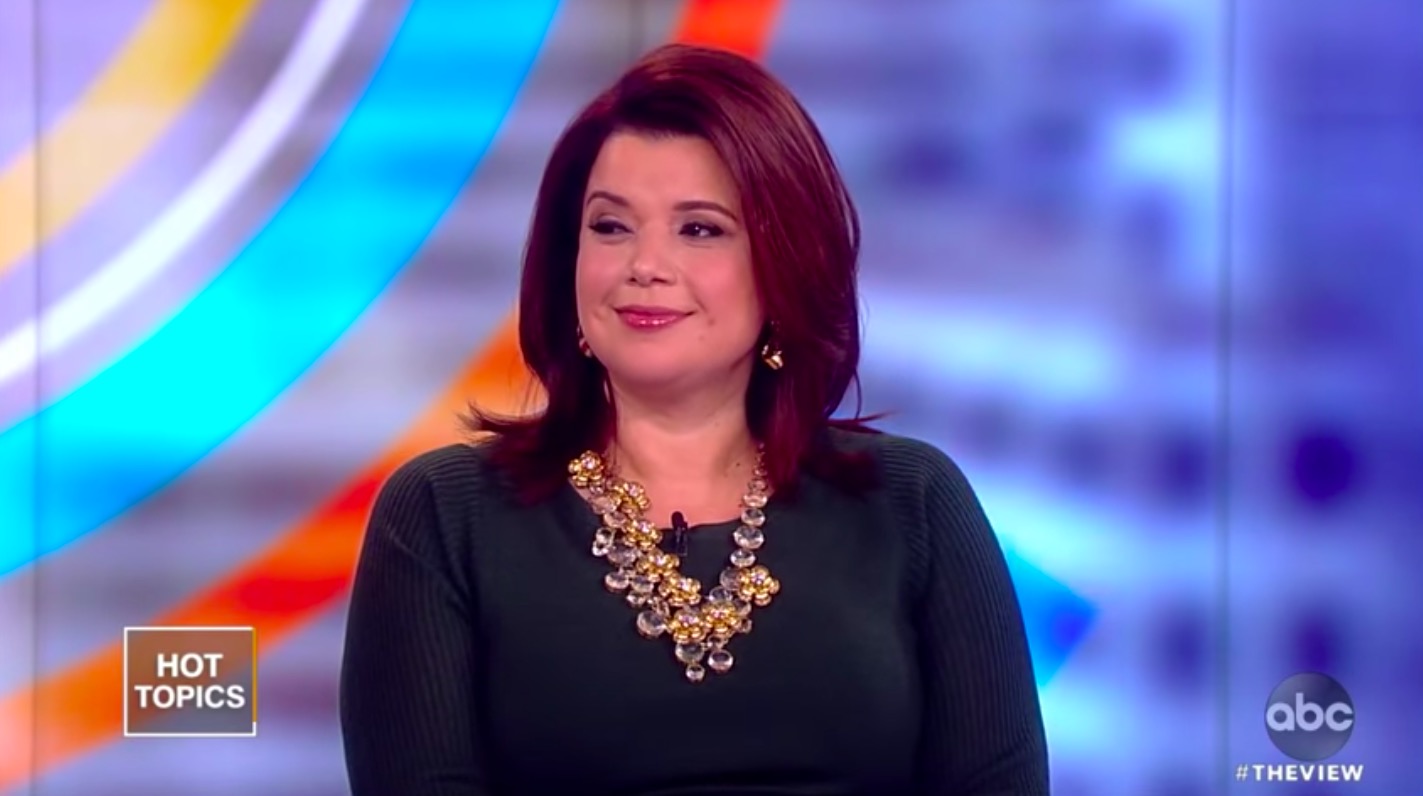 CNN commentator Ana Navarro fired back at a report on Tuesday that called out her "expensive" wedding registry.
"Wedding registries reveal expensive tastes of Florida's leading Never Trumpers," blares the headline of a Washington Examiner story, out just days after Navarro's star-studded wedding.
It includes some choice entries on 47-year-old Navarro's registry, set up in light of her marriage to Al Cardenas, 71. From the Examiner:
Among the gifts people bought the couple were "Michael Aram Palm Cocktail Napkin Holders" ($65), "sustainably sourced" striped pool towels at $39.50, a dozen "Villeroy & Boch Buffet Plate Mandarin Chargers ($89.99 each), three "Squared Zen Melamine Large Green Leaf Platter" ($46 each) and a "Bedgear Dri-Tec King Sheet Set" at $248.99. The most expensive item still visible was a tall black "Pedestal Planter" at $379 and Macy's tableware totaled $6328.08.
Navarro fired back at the report on Twitter, fact-checking its claim that Sen. Bob Menendez (D-NJ) was in attendance, and mocking their gripe with her Pottery Barn towels.
@washexamimer, really?
1. Sen. Menendez is my friend, not client. He wasn't at wedding. Was at a funeral in NJ
2. I didn't sell rights to wedding
3. $39 towels from Pottery Barn sound so "lavish". Oooh. I'm so shamed
4. Yes. I support gay rights. ??‍♀️ https://t.co/Y1rUMzT20E

— Ana Navarro-Cárdenas (@ananavarro) March 5, 2019
The Examiner described Navarro and Cardenas as "virulently anti-Trump" with "close connections to Jeb Bush." It was not well received, with even opponents of Navarro calling out the report for having no news value.
This is a garbage article with zero news value and the Examiner should be embarrassed to have published it. And I have an extremely low opinion of Ana Navarro. https://t.co/yySHROKuKK

— Esoteric Jeff (@EsotericCD) March 5, 2019
This is a dumb article. https://t.co/lXUyDrT7fl

— Ben (@BenHowe) March 5, 2019
Don't see any news value in this. https://t.co/r01hKK4vQS

— Kathryn Watson (@kathrynw5) March 5, 2019
And? Stop with this. | Wedding registries reveal expensive tastes of Florida's leading Never Trumpers https://t.co/TxJRHXhGuC

— Andrea Ruth (@AndreaNRuth) March 5, 2019
Have a tip we should know? tips@mediaite.com
Aidan McLaughlin - Editor in Chief