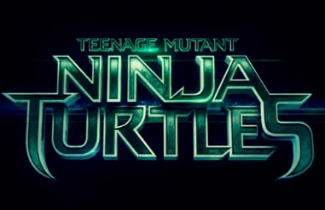 The heroes-in-a-half-shell oozed forth in 1984 Northampton, Mass., when two broke artists used tax refunds and savings accounts to print 3,000 copies of the inaugural Teenage Mutant Ninja Turtles comic book.
Thirty years later, the dude who made Pearl Harbor and Transformers: Revenge of the Fallen wants in on the green — say it ain't so, Splinter. Michael Bay's slow-motion trailer has this mega-fan wondering how the iconic comic strip could find itself so far down the Hollywood shredder.
Disney is the major culprit in this debilitating case of Reboots-for-the-restless. Whether it's contracting Angelina Jolie, Kristen Stewart, and Johnny Depp to play winking versions of animated icons, or wielding the rights to Star Wars starring Adam Driver, the production company is making a habit of treating old favorites like the Death Star did the peace-loving planet of Alderaan.
And I won't even try to dissect the horrific trailers for Annie (featuring Cameron Diaz as a Madonna-meets-Rob Schneider character), Muppets Most Wanted, and The Giver, which is filmed in color and features… Taylor Swift?!
But, surely, some masterpieces must remain sacred, right? Oh no… no, Hollywood, not that one. That movie "BELONGS IN A MUSEUM!" I'll eat chilled monkey brains before I see Bradley Cooper don the fedora and whip — there's one storage facility where that film should spend eternity. Shia LeBeouf will show you, Bradley, how to get there.
This renaissance of reboots has to stop. So, on behalf of Leonardo, Donatello, Raphael, and Michelangelo, I won't let you cowa-bungle another perfectly transcendent movie or book that helped "past me" deal with homework and pimpled themes of insecurity.
Call it, "Back to the Future to keep J.J. Abrams from rebooting Back to the Future." Here are the parts of my childhood you may feel free to dilute:
Where in the World Is Carmen Sandiego?
Angelina Jolie sort of plays this role in real life anyway.
Make it instead of: Live-action versions of Cinderella, Beauty and the Beast, The Jungle Book.
Hatchet
How awesome would Gary Paulsen's survival story be on the big screen? This is a movie for kids.
Make it instead of: Kristen Stewart and Robert Pattinson re-booting Dirty Dancing.
The Monica Lewinsky Scandal
A new generation of confused teenagers learns about cigars and blue dresses. Starring Kevin Spacey, Miley Cyrus, and John Goodman.
Make it instead of: The Naked Gun Reboot: From the Files of the Zombie LAPD.
Doug
Kids these days should know about Quailman. And how to deal with bullies like Roger Klotz.
Make it instead of: Muppets Take Crimea.
Legends of the Hidden Temple
Blue Barracudas. Olmec. Fear.
Make it instead of: Indiana Jones and the Second-to-final Journey to Oz.
The Swiss Family Robinson
Yes! The only reboot I endorse. A new generation of "Home-Alone-meets-Treasure-Island" with this man.
Make it instead of: A Tim Burton Alice In Wonderland sequel titled Shatter the Looking Glass and Bleed Everywhere.
OJ Simpson Trial: The Musical
Stephen Soderbergh comes out of semi-retirement to direct Chadwick Boseman as Orenthal, Ken Wantanabe as Judge Ito, Christian Slater as Kato Kaelin. With Rob Kardashian as his father. And dubbed singers.
Make it instead of: Literally any musical with movie stars who can't sing.
An Alanis Morissette Biopic
America should know what really happened with Dave Coulier.
Make it instead of: Well, don't actually make this one.
Of course, Hollywood, when Jon Favreau decides to reboot E.T., you'll be hearing from me again. I'll probably offer up Goosebumps in its stead. But alas, that's already in development.
— —
>> Clark Young is, above all things, a Mainer and Red Sox fan. Follow him on Twitter here.
Have a tip we should know? tips@mediaite.com