Howard Kurtz: There Were 'Tensions' Between Fox News and Kimberly Guilfoyle in Negotiating Her Exit
When Fox News announced it had "parted ways" with long-time host Kimberly Guilfoyle, it was with a single sentence. As Fox's Howard Kurtz reported today on Mediabuzz, though, the actual departure was a bit more complicated than that.
"Guilfoyle, a former prosecutor, has been a popular conservative voice here at Fox for a dozen years, most of it at The Five," said Kurtz. "She's also been considered for a job in the Trump White House, and as I reported on this program weeks ago, the situation became more complicated when she started dating Donald Trump, Jr."
Kurtz reported that the former Fox star is taking a new job as she joins the America First PAC leadership.
"I can report that Guilfoyle views this move as a rare opportunity," he said. "She is about to join America First, the pro-Trump PAC as Vice-Chairwoman, to be a TV spokeswoman and fundraiser for the President. She also plans to hit the campaign trail with Donald, Jr. for the mid-terms. And the two have told friends that marriage could be in their future."
That's when he mentioned the complications.
"But behind the scenes, there have been tensions as lawyers on both sides have tried to negotiate the issues surrounding her departure," Kurtz reported.
"I wish Kimberly all the best" he then said, without further explanation of the issues that caused the tension. The network placed the clip of this brief segment on their website.
Watch the clip above, courtesy of Fox News.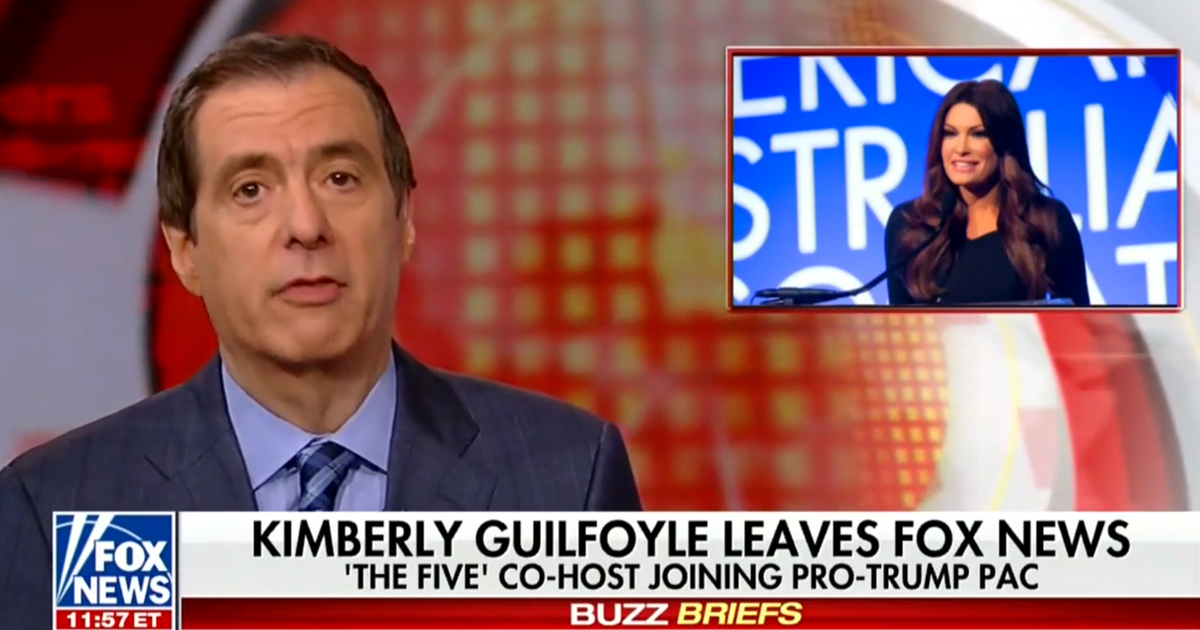 [Featured image via screengrab]
—
Follow Caleb Howe (@CalebHowe) on Twitter
Have a tip we should know? tips@mediaite.com
Caleb Howe - Contributing Editor