Report: Outgoing NBC Universal CEO Jeff Zucker Considering Private Equity Jobs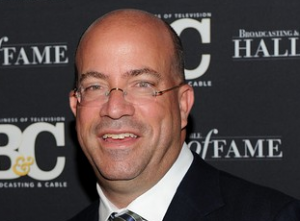 As NBC Universal nears the conclusion of its acquisition by Comcast, lifelong NBC employee and departing CEO Jeff Zucker may be headed not to another media gig, but into a slot at a private equity group.
As The Wall Street Journal reports this morning, Zucker says he hasn't finalized his next step, but has been approached by private equity firms–though he hasn't ruled out a whole host of other options, including a return to news, going into digital media, or even politics:

Zucker has been approached by several, according to people familiar with the matter. Which ones couldn't be learned, but the people said the idea is one of many the executive, who has spent the past 24 years at NBCU, is considering. Wednesday, at a media conference in New York, Zucker said he hasn't decided what he'll do next. When asked to ruminate on some possibilities, he ticked off his interests – business, news, journalism, producing, sports and digital media. "I think somewhere in all that is the intersection of what I'd like do," he said, laughing that answering the question felt like putting out an "I'm available" sign.
The Hollywood Reporter notes that a move into private equity wouldn't be a first for a top media honcho:
Among media veterans moving into private equity, former Time Warner boss Dick Parsons became a senior adviser to Providence Equity Partners after leaving his role and before becoming Citigroup chairman. Former Viacom and Time Warner top executive Rich Bressler has worked for Thomas H. Lee Partners since 2006.
Have a tip we should know? tips@mediaite.com