Scarborough: Marco Rubio 'Flat-Out Lied to the American People' During Debate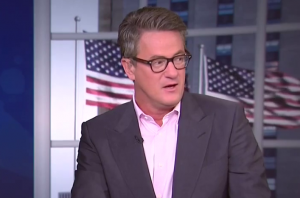 Host of MSNBC's Morning Joe Joe Scarborough went after Marco Rubio the morning following CNBC's Republican debate, accusing the Florida Senator of lying about his financials.
"You're a Florida guy, I'm a Florida guy," Scarborough said to Chuck Todd. "I think it was [CNBC host] Becky Quick who went down the list of proven things about Marco's foreclosures and all of Marco's economic problems. Talking about lying; Marco said 'I'm not going to answer those lies they've all been discredited.'"
"I think I would have stopped him there," co-host Mika Brzezinski agreed.
"Marco just flat-out lied to the American people, there," he continued. "And I was stunned that the moderators didn't stop there and go, 'Wait a second, these are court records. What are you talking about?'"
Todd wouldn't go so far, saying instead that Rubio "deflected" the question. "Did he lie or not?" Scarborough pressed.
"Well, I don't know what your definition of lying is," Todd said. "What she said was factually correct. He tried to say 'discredited.' That is wrong obviously."
"Was Becky telling the truth about his foreclosures and all of his economic problems? Or was Marco Rubio telling the truth?" Scarborough pressed.
"No, everything she said was factually correct," Todd said.
"Okay, so Becky was telling the truth, Marco was lying," Scarborough concluded. "And yet everybody's going, 'Oh, Marco was great.' No, Marco lied about his financials."
Watch above, via MSNBC.
[Image via screengrab]
——
>>Follow Alex Griswold (@HashtagGriswold) on Twitter
Have a tip we should know? tips@mediaite.com