Seb Gorka Out at Fox News, Berates Mediaite Editor Over Email: 'You Don't Have Any Friends'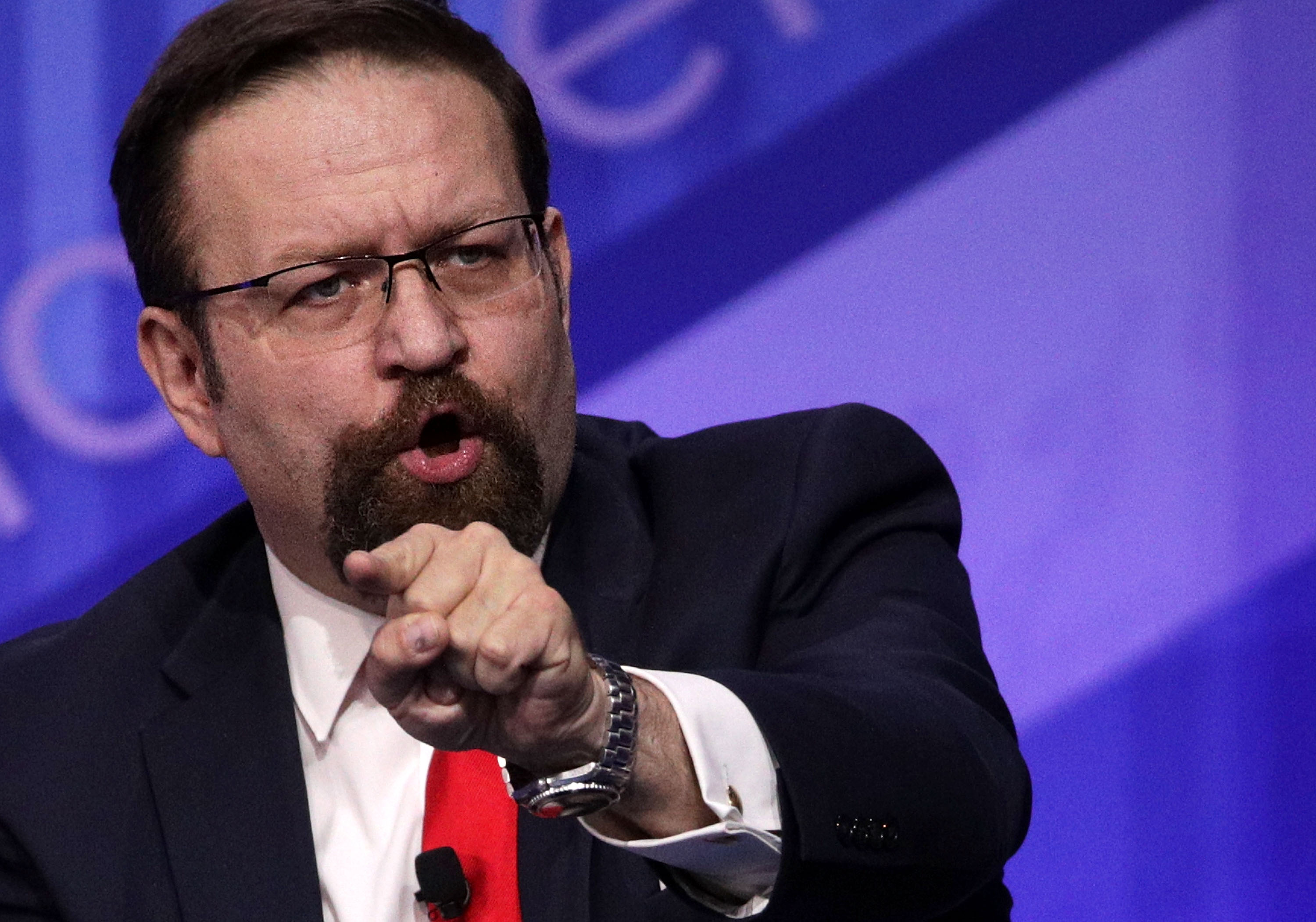 Seb Gorka, pundit turned White House staffer turned pundit, is no longer a Fox News contributor, the network confirmed to Mediaite.
Gorka, a self-proclaimed national security expert, worked as a contributor for Fox News before he joined the Trump administration (to apparently wreak havoc on the National Security Council). He returned to Fox News in November 2017 shortly after he was reportedly forced out of the administration by former chief of staff John Kelly.
When reached for comment at 8:24 p.m. Sunday night, Gorka replied to Mediaite with a furious torrent of emails, the first of which accused this reporter of being in a "drug-induced haze."
"You really are obsessed with me aren't you. I'd be flattered if you weren't a washed-out hack," Gorka wrote in a second email.
After Gorka instructed me to read the jobs listed on his social media bio, I informed him that I could not, as he had blocked me on Twitter.
He replied with three emails in a row:
Wow. What a pro.
So you don't have any friends or coelagues [sic] either.
So sad ..
And then:
So Mr. Lonely: I have 2 new gigs.
Ask someone to google it for you.
And finally:
FYI I'm blocking your email address too.
Ta ta.
At Fox, Gorka was a regular fixture on opinion programs like Sean Hannity's primetime show, though he was not invited on the network's hard news programs. Gorka now hosts a show on conservative talk radio outlet Salem Radio Network and serves as a contributor to Sinclair TV.
Since departing Fox, Gorka has continued the antics that have made him an obsession of tediously-insider media reporting. At this year's Conservative Political Action Conference, he warned that Democrats are trying to confiscate hamburgers from Americans and complained so vigorously about Mediaite's Caleb Ecarma that the organization threatened to ban all of our reporters from the conference.
News of Gorka's split from Fox News was first reported in a MarketWatch story on his comments from CPAC about hamburgers. When reached for comment, a Fox spokesperson confirmed the network and Gorka had parted ways.
[Photo by Alex Wong/Getty Images]
Have a tip we should know? tips@mediaite.com
Aidan McLaughlin - Editor in Chief