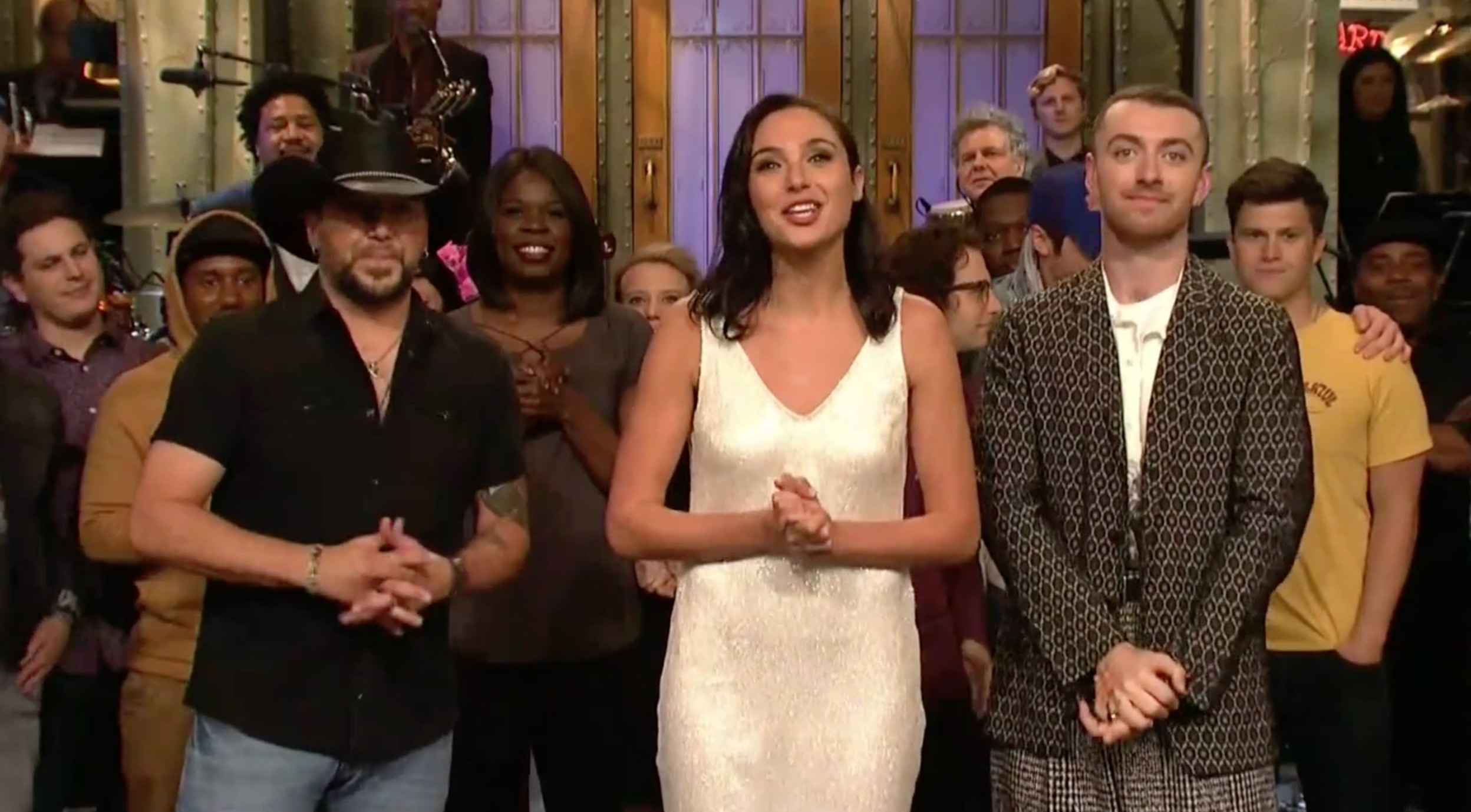 Saturday Night Live played it safe this weekend by not drawing any attention to the ongoing sex scandal involving powerful film mogul Harvey Weinstein.
Hollywood was rocked by a bombshell report from The New York Times that Weinstein has a documented history of sexual harassment accusations that span decades. He has since taken a "leave of absence" from his studio The Weinstein Co. and was reportedly suspended from his company while it conducts its own investigation.
There was no mention of the controversial Oscar-winning producer, not even in the Weekend Update segment. Anchors Colin Jost and Michael Che did however push for gun control in the wake of the Las Vegas massacre.
SNL isn't the first to avoid this scandal. Every late-night talk show host from Stephen Colbert, Jimmy Kimmel, Trevor Noah, Jimmy Fallon, Seth Meyers, and Bill Maher did not crack any jokes at Weinstein's expense since the exposé was published Thursday morning.
Tonight's SNL was hosted by Wonder Woman star Gal Gadot and featured musical guest Sam Smith and Jason Aldean, who opened the show in honor of the victims of last week's tragedy.
Have a tip we should know? tips@mediaite.com