Tucker Carlson Gives Curious Reason For Ignoring Fox News' Sexual Harassment Scandals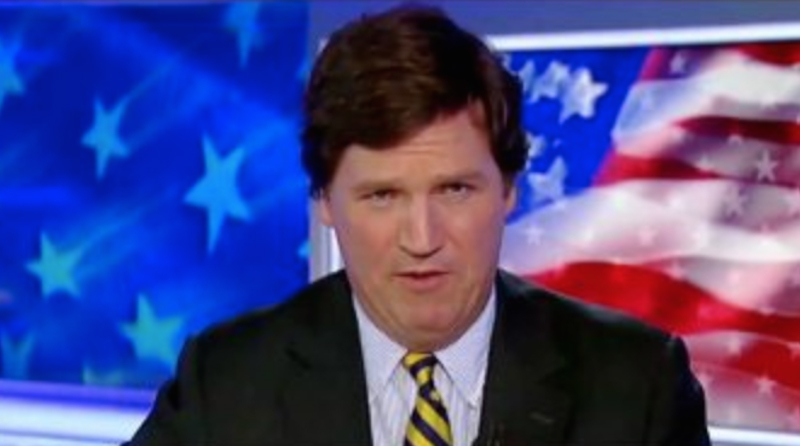 Before there was Matt Lauer. Before there was Charlie Rose. Before there was Mark Halperin. Before any of the male media figures, all of whom have been brought down by sexual harassment allegations in 2017, there was the one-two punch of Fox News luminaries Roger Ailes and Bill O'Reilly.
CEO Ailes and anchor O'Reilly were two of the network's biggest personalities, and had both of their careers at the network ended by allegations of sexual misconduct.
Fox News, being a cable news network that operates 24-hours a day, did cover these stories, but some of their opinion-based hosts avoided them like the plague.
One such host? Tucker Carlson. The Daily Caller co-founder and primetime anchor freely admits that he didn't talk about about the scandals that plagued his network — despite currently filling the airwaves with salacious details of their more liberal counterparts.
Sound hypocritical? Not to Carlson. He recently spoke to Business Insider and said that he didn't give much airtime to Ailes and O'Reilly simply because there wasn't much to say.
"It's been thoroughly covered, those aren't secret stories," he said. "I can say with honesty I do not know any details that are not in the papers, and those are scant. So I don't know what to add."
Carlson suggested that it is the moral superiority that people like Sen. Al Franken, Harvey Weinstein and Lauer exude that make them perfect targets for his program.
"I've never sexually harassed anybody, obviously, but self-righteousness is a really unattractive quality in people, and it tends to flower on television," he continued.
Carlson did note that he attempts to temper his coverage of left-leaning alleged sexual harassers, saying that he tries "not to hit people too hard on hypocrisy," calling it a "human thing."
[image via screenshot]
—
Follow Lawrence Bonk (@sidescrollers) on Twitter
Have a tip we should know? tips@mediaite.com