Report: Robert Mueller to Reveal Key Investigation Findings After Midterm Elections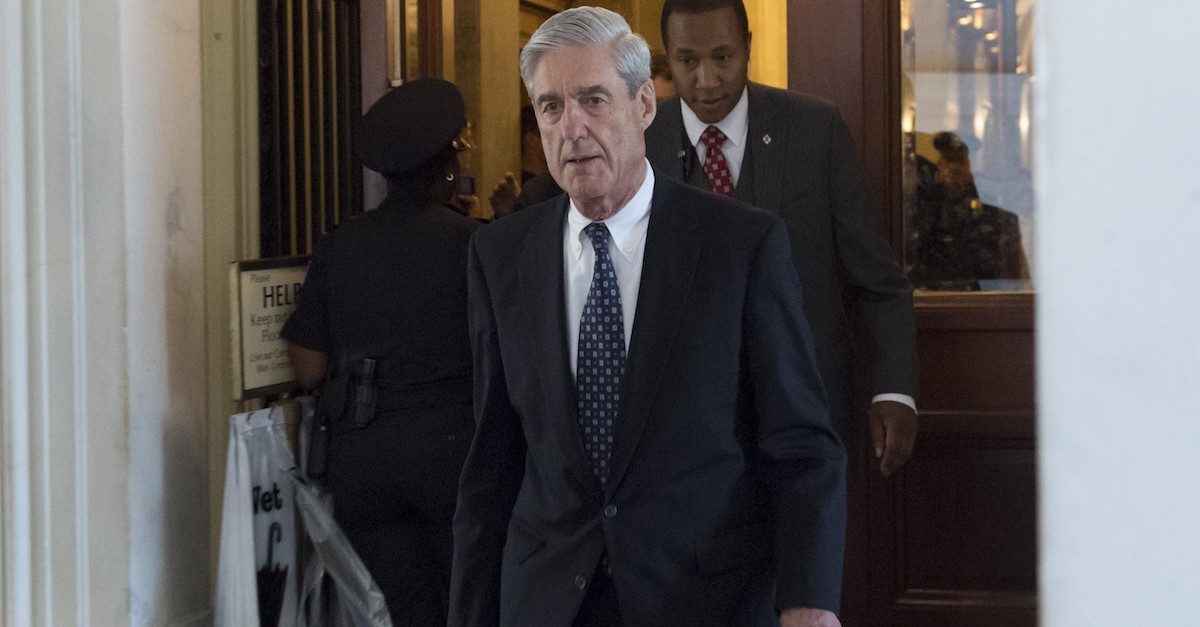 Remember Special Counsel Robert Mueller and the investigation into alleged collusion between the Trump campaign and Russian efforts to meddle in the 2016 General Election that led to President Donald Trump? Well, he is back in the news, and according to a report from Bloomberg, things will get interesting in the days and weeks that follow the coming midterm elections.
The article features three bylines crediting reporters Chris Strohm, Greg Farrell, and Shannon Pettypiece, was published this morning and claims Mueller is "expected to issue findings on core aspects of his Russia probe soon after the November midterm elections as he faces intensifying pressure to produce more indictments or shut down his investigation, according to two U.S. officials."
It also makes the claim that, according to the same officials, Deputy Attorney Rod Rosenstein is pressing Mueller to wrap it up, but not in a manner that affects the midterm elections.
The article says that "Mueller is close to rendering judgment on two of the most explosive aspects of his inquiry: whether there were clear incidents of collusion between Russia and Donald Trump's 2016 campaign, and whether the president took any actions that constitute obstruction of justice, according to one of the officials, who asked not to be identified speaking about the investigation."
The timing of the release for after the midterm elections appears to follow the "60-day rule" in which the FBI and Justice Department agree to not influence elections with reports of criminal investigations. That rule was openly disregarded by then FBI Director James Comey in 2016 general election when he publicly announced the re-opening of a DOJ investigation into Hillary Clinton's email security, a decision that was cited in a famous Rosenstein-penned memo that led to Comey's firing by President Trump.
Have a tip we should know? tips@mediaite.com