Judge Jeanine Personally Told Trump to Appoint a Special Counsel to Investigate Clinton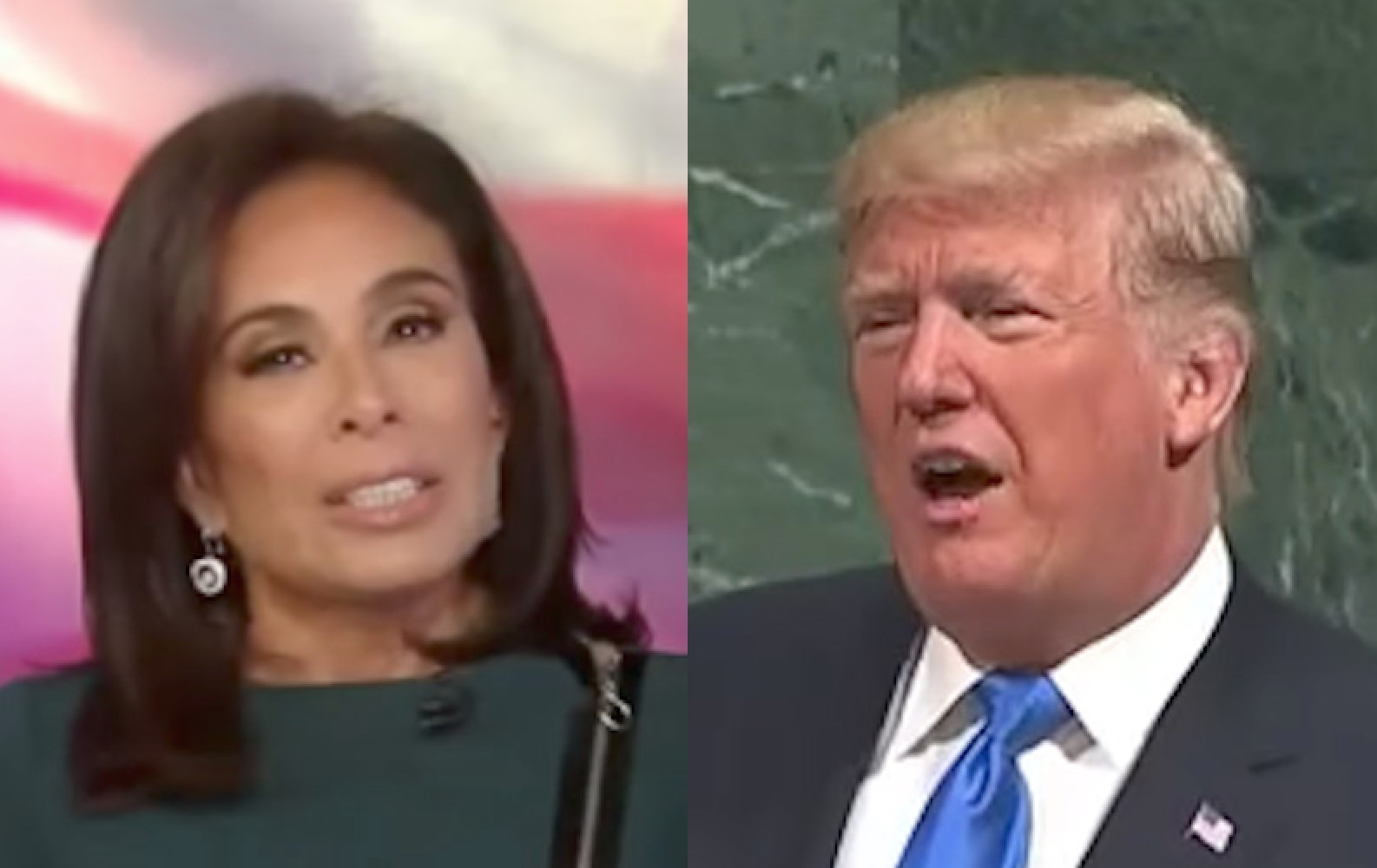 President Donald Trump and Fox News host Jeanine Pirro have a strong relationship. She's conducted numerous lengthy interviews with the president and, according to White House sources, was on a short list to be named as deputy attorney general.
As such, Pirro has offered Trump advice on matters foreign and domestic, with a recent report indicating that she advised the president to appoint a special counsel to investigate the alleged misdeeds of Hillary Clinton, including the former secretary of state's involvement with the Uranium One deal.
During an Oval Office meeting with the president on Nov. 1, Pirro denounced Attorney General Jeff Sessions and his refusal to go after Clinton, who was Secretary of State when the deal was approved. The deal, which has long been a talking point for right-leaning media outlets, allowed a Russian nuclear agency to purchase Uranium One, a Canadian mining firm with deep ties to America's uranium extraction capacity.
"Everything I said to President Trump is exactly what I've vocalized on my show," Pirro said via a Fox News spokesperson.
Pirro, who once told the president to "create your own rules," has been urging the Trump administration to prosecute Clinton for months, saying on her show that the Justice Department should "impanel a grand jury immediately."
"This woman should not get a free pass because she lost an election," she said. "Her reign was one of bold, brazen in your face pay-to-play corruption."
Mere days after the Nov. 1 meeting, Attorney General Sessions announced that the Justice Department was looking into the possibility of sending federal investigators after Clinton and her philanthropic foundation, an apparent flip-flop on what Sessions said during last year's confirmation hearing.
"This country does not punish its political enemies," he told the Senate Judiciary Committee, noting that he would not appoint a special counsel under such circumstances even if ordered to do so by the president.
The Attorney General reiterated this belief while giving testimony before the House Judiciary Committee today, saying "the Department of Justice can never be used to retaliate politically against opponents and that would be wrong."
[image via screenshot]
Have a tip we should know? tips@mediaite.com