Media Outlets Boycott Disney After They Cut off L.A. Times From Review Screenings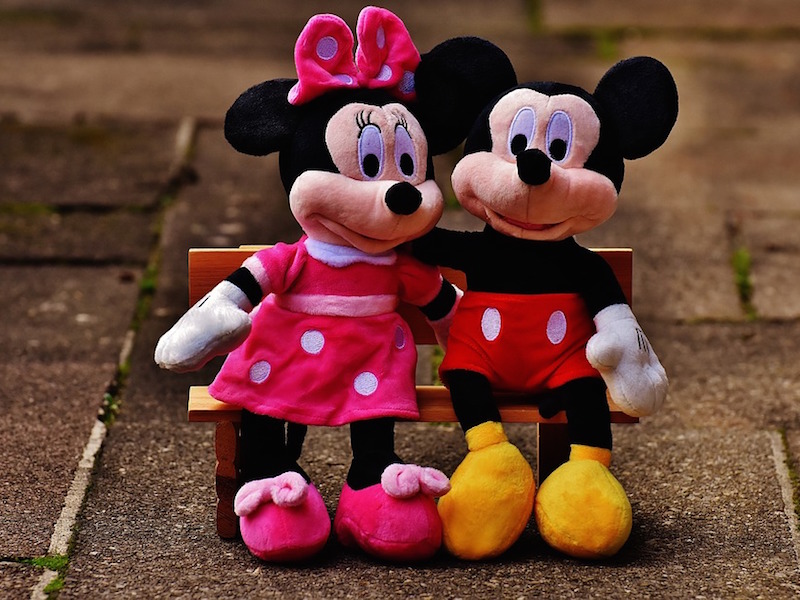 The house the mouse built, otherwise known as The Walt Disney Company, has found itself in a bit of a media pickle, with multiple media outlets announcing that they will no longer attend review screenings of their films.
It all started when Disney, a mass media conglomerate worth more than $150 billion, decided to punish The Los Angeles Times, a newspaper worth anywhere from $200 million to $600 million, for daring to publish an investigative piece on the company's ties to Anaheim's local economy.
The column was tough but fair, suggesting Disney benefits greatly from sweetheart deals handed out by local politicians but, at the same time, noting that the company is the city's largest philanthropic benefactor.
Disney reacted with vindictive rage, banning the newspaper from attending advance screenings of their films and even blocking reporters from press websites. This means that the Times will not be able to review Disney films until after they are released to the public, putting them at a severe disadvantage, traffic-wise, and likely impacting their readership.
Yeah, a multinational corporation punished a media outlet for negative coverage. What could go wrong?
It must also be noted that Disney did not dispute any of the facts outlined in the article published by the Times. They just went straight for the jugular, and by jugular I mean "the ability to see the new Star Wars movie early."
Is "The Happiest Place on Earth" led by "The Biggest Douche Nozzles on Earth?" Some other media outlets seem to think so. Many have stated that they will also forgo review screenings, in solidarity with the Times. The Washington Post was the first to pile on Disney, with Alyssa Rosenberg saying she "won't be going to advance screenings of Disney movies, including films from its subsidiaries Lucasfilm and Marvel."
The Washington Post was only the beginning of the media firestorm. The Onion A.V. Club was next to express solidarity with the Times, stating "Now more than ever, journalists need to be united in combating these kinds of attacks."
Flavorwire went even further, calling fellow outlets to action by saying that entertainment journalists "must protest Disney's lockout" as it sets a dangerous precedent for the rest of the industry. In addition to skipping press screenings, the site will forgo coverage of Disney films entirely, which includes movies from Marvel, Lucasfilms and Pixar.
Chicago Times called the company's actions "petulant" and "hostile" to journalism, though they stopped short of announcing a review ban. Outlets such as CNN and Slate have also released statements chastising Disney.
The fallout didn't end with media entities.
The Los Angeles Film Critics Association, the New York Film Critics Circle, the Boston Society of Film Critics, and the National Society of Film Critics all followed suit, announcing early Tuesday that Disney films would be disqualified from awards consideration until they "publicly rescinded" the ban.
We join @LAFilmCritics @nyfcc @TheBSFC in denouncing the @latimes blackout and will not consider Disney films for awards until it is lifted. pic.twitter.com/XmA8WxESYH

— NSFC (@NatSocFilmCrix) November 7, 2017
Also, in case you were wondering, The Wire creator David Simon will be joining these critics' organizations, noting that "this award season, all Disney screeners dumped. No votes from me for their stuff."
Actual Disney employees have also expressed unity with the California newspaper. Oscar-winning director Avu DuVernay, whose upcoming adaptation of  A Wrinkle in Time is being bankrolled by the company, tweeted out her support, announcing that she was "saluting the film journalists standing up for one another."
Disney has released a statement on their decision to freeze out the Times, defending their actions and placing the blame squarely on the 136-year-old newspaper.
"We regularly work with news organizations around the world that we don't always agree with, but in this instance the L.A. Times showed a complete disregard for basic journalistic standards," the statement read, claiming the paper was driven by a "political agenda" and calling their reporting "biased," though Times reporter Daniel Miller has stated that Disney never asked for any corrections whatsoever.
So, how long before Disney is forced to issue a mea culpa? Walt Disney would be rolling in his grave, if his body wasn't cryogenically preserved and hidden somewhere in Orlando.
[image via Pixabay]
—
Follow Lawrence Bonk (@sidescrollers) on Twitter
Have a tip we should know? tips@mediaite.com