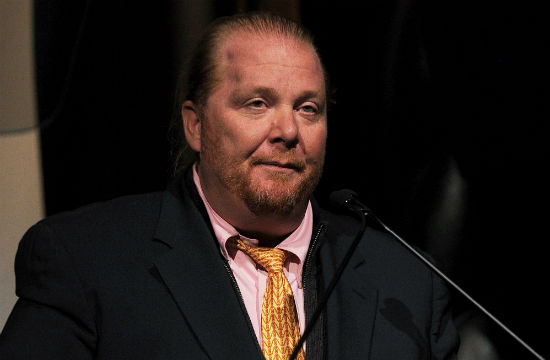 If you're a 4/20 enthusiast, you're probably looking for a pot brownie recipe for today. We're here to advise you against making Mario Batali's. For this year's Super Bowl, he made a six course recipe and shared the desserts on Food52. In honor of Colorado, he created brownies, with the option to include marijuana. Unfortunately, if you make the recipe as he dictates, you're going to waste a lot of pot.
Tons of blogs picked up on the fact that he was skipping an extremely important step, but, unsurprisingly, none did it quite so well as High Times. Calling it an "Embarrassing Pot Brownie Fail," they chided the celebrity chef for his words of advice: "Make sure you purchase from a trusted dispensary. And if you do 'indulge,' make sure you're not driving and that you're hanging with cool people. Basically, don't do anything stupid." But, High Times says, "while the recipe calls for a whopping 'four grams of high quality marijuana, cleaned and ground' to yield just nine brownies," which is an enormous amount, he forgets one crucial thing: the marijuana has to be decarboxylated.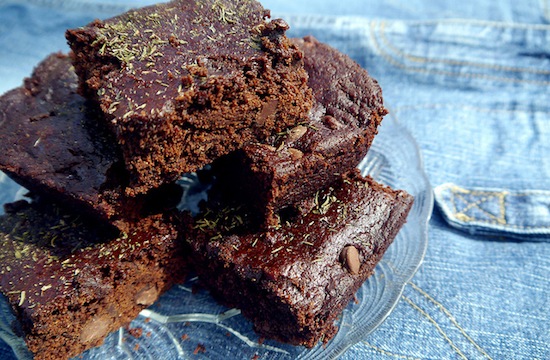 The process of making potent edibles takes about an hour in the oven, and the actual plant matter shouldn't end up in the brownies. Batali suggested "melting" the marijuana in a saucepan with some butter for an indeterminate amount of time, which wouldn't work. Unfortunately, "one of the most famous chefs on the planet just advised the world to waste four grams of primo kush on making pretty much bunk brownies with a bunch of grassy ground up plant matter in them."
Elise McDonough, who wrote the article was "not so much angry as disappointed. [She] always thought [he] knew [his] herb, based on this New Yorker story describing [his] secrets of excess." Apparently, he's not only a stoner, but he also used to grow the stuff on the roof of his Madrid apartment.
Not that we've tried the recipe ourselves. Or any other, of course.
[H/T High Times]
–
Have a tip we should know? tips@mediaite.com