China Foodie Trend Watch: Watching Tigers Get Eletrocuted, Then Eating Their Penises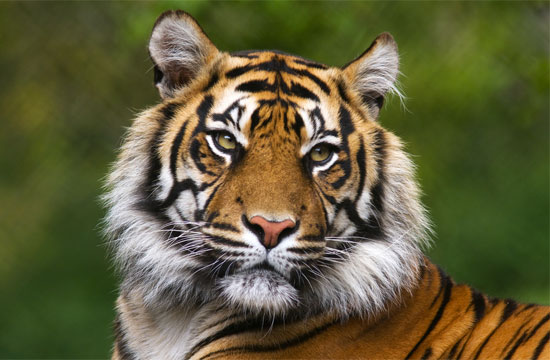 Attention all foodies looking for the wildest foods to foodie: there's a hot new food item in China that's so rare and exclusive, only the creme de la creme of Chinese society get to eat it. It's rarer than Osetra caviar, harder to find than black Perigord truffles, and more valuable than black market Pappy Von Winkle!
What is it, you may ask? Well, it's a rare dish that involves watching an endangered tiger get brutally electrocuted in front of you, and then eating its meat and penis after a butcher dismembers the beautiful creature before your very eyes!
Nom.
According to the Daily Beast, eating tiger meat may be totally crazy illegal, and there may only be 50 (fifty!) wild tigers left in the entirety of China, but Chinese oligarchs don't care. Last week, police in Guangdong province raided an illegal tiger dinner club after its wealthy patrons posted photos of the dead and about-to-be-butchered tiger on whatever the Chinese equivalent of Instagram is. (Raising tigers in captivity is legal in China, however, and extremely valuable tiger products like fur and bones may be sold after the tigers die a natural death. But butchering tigers for meat is still totally crazy illegal.)
But how do you get your hands on a tiger? Authorities believe that they're raised in captivity and smuggled in through Vietnam, then tranquilized and secretly delivered to the site of these exclusive dinner parties via truck, which is where the fun parts start:
A Nanfang Television news report posted on Chinese web portal Sina, includes a 2012 video showing one such butcher repeatedly electrocuting a tiger. The animal falls to the floor of its tiny steel cage, where it lies twitching. Several men then butcher the carcass on top of a blue tarp.

According to sources in Japan with knowledge of the events, after revelers watch the tiger die, they indulge in a feast including such delicacies as tiger steak and ginger-infused tiger penis soup.
Chinese critics denounced the practice as cruel and an ostentatious display of wealth from the country's ruling elite, which has a history of doing these kinds of things for the sake of delicious, rare, foodie food of foodiness to be posted on Instagram and lorded over your friends.
(We're sarcastic because we might otherwise cry.)
RELATED:
WATCH: It's Shark Week, So Let Gordon Ramsay Remind You Not To Eat Sharks
Sushi Chef Busted in The Cove Pleads Guilty To Selling Endangered Whale Sushi
Santa Monica Chef Busted For Selling Whale Sushi Faces 67 Years In Prison
Have a tip we should know? tips@mediaite.com