Will No One Live-Tweet Top Chef With Texas Fan Favorite 'Malibu Chris' Crary?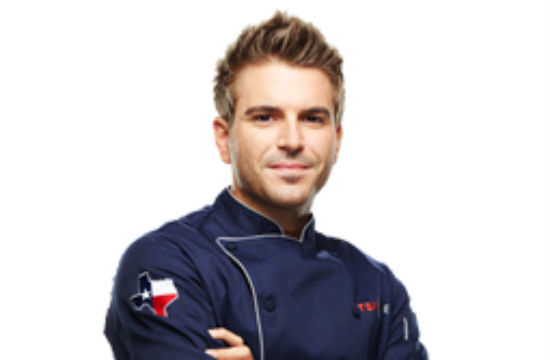 Apparently, along with getting you fancy prizes like money and cars, winning Top Chef fan favorite signs you up for a year of Bravo promotional duties until you are succeeded by the next season's favorite. Sort of like Miss America, except you win Fan Favorite without trying.
Poor "Malibu Chris" Crary of Top Chef: Texas, for example, is now stuck "live-tweeting" his way through Top Chef's Last Chance Kitchen for a Bravo blog called "Watch With Chris," which is really unfortunate for a lot of reasons, a few of which we'll explore here:
1. Live-tweeting a television show along with an audience is great idea; Hugh Acheson does it sometimes during Top Chef to interact with fans, and it's hilarious. Live-tweeting during a 10-minute webisode that airs online, however, sounds like it was made up by an octogenarian who doesn't quite have a handle on "The Twitter".
2. Hugh Acheson is also a sassbomb, whose snark is nonpareil. Chris Crary tweets things like "Drink when you hear them say HEY ICE CREAM. I think we are up to 13 shots! Yummmy #LCK" in response to CJ's hay ice cream.
3. BravoTV.com does an actual round-up of the best "Watch With Chris" tweets, which, unfortunately, only serves to highlight that no one is playing along. For example, the only interaction during the first episode was a tweet from Bravo's Top Chef account. Also, Chris at one point just gives up and tweets, "So if your not going to tweet me any questions about #LCK right now. At least ask me what I'm wearing…."
Have a tip we should know? tips@mediaite.com