WATCH: Daniel Humm Recalls His Idyllic, Heidi-Esque Childhood In Switzerland On Charlie Rose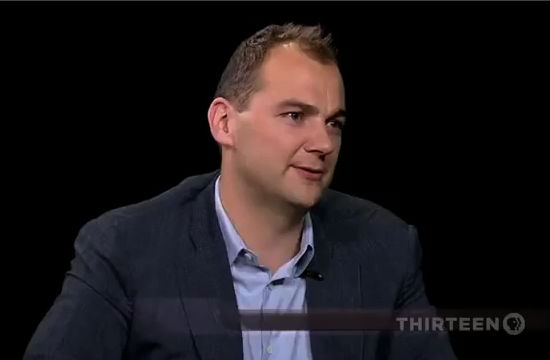 Oh, remember when we'd leave school to stroll home up the grassy knoll for lunch, and Mama would have braised rabbit with olive and rosemary waiting for us with a good crust of fresh bread and some harvest vegetables picked straight from the garden and roasted with a bit of butter?
No, Daniel Humm, we don't, because we're twenty-somethings who grew up in America, where pizza is the closest thing to a vegetable our school cafeterias (which banished us from so much as eating outside in the courtyard, lest we get kidnapped by child molesters) would serve us.
If you, dear reader, wished your life was like Heidi's, or possibly Maria Von Trapp's while she was still in the nunnery, pre-playclothes made of drapes, then you should watch the Charlie Rose clip below of Daniel Humm recounting his life in Switzerland, where his mum cooked him two meals a day in the tiny town he grew up in an hour outside of Zurich. If you listen very closely and visualize, you can almost feel the pollution clearing out of your lungs, we swear.
Daniel also chats about his journey as a chef from Europe to San Francisco to New York, but based on his loving accounts of NYC, you'd think he was a die-hard native. What other jaded transplant could possibly find it as romantic as he still does? In Part Two, he also dishes a bit about how the 21st Century Limited Alinea/Eleven Madison Park switcheroo came to pass. Check out his segment below.
Have a tip we should know? tips@mediaite.com