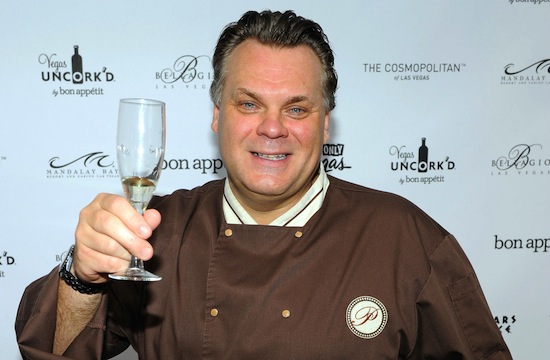 Francois Payard celebrated his 47th birthday last night. Birthday dinners are special for anyone; even guy who's made them for a living. So, Mr. Payard dined, nay experienced, Le Bernardin. I know what you're thinking, but we weren't invited. (Though if you need a plus one to anything, ANYTHING, our answer is yes, Mr. Payard).
Because even members of the pastry elite are just fans when it comes to Eric Ripert's mecca of food artistry, Payard Instagram-ed his entire meal. But celebrity bakers aren't the only ones allowed to dine at LB. It took the author three-and-a-half years and hours of painstaking chores to get one birthday night at Le Bernardin, but I did it (that's me, 'the Intern'). Were pictures taken of everything? Yes. Did I use flash? Shamelessly.
My birthday at Le Bernardin was a dream come true, and I'm sure Francois felt the same way. But now it has to be a battle to the death over whose was better. So, Mr. Payard, I will see your birthday dinner with mine. Because if you're gonna brag, so am I — pretty sure that's why Instagram was made. This is a grudge match of #foodporn for the ages, a David meets Goliath, El Bulli against that place where you get $5 sandwiches, kind of throw down. Let's tango Curly.
DISCLAIMER: If your eyes begin to squint from the photos, fear not, you aren't having vision problems. It is said that some of the seasoning Ripert uses are made from the rays of the sun. And if you're still wishing and hoping for your birthday at Le Bernardin, just keep being a nice guy and good karma will find you.
[imageviewer id=3188]
Have a tip we should know? [email protected]