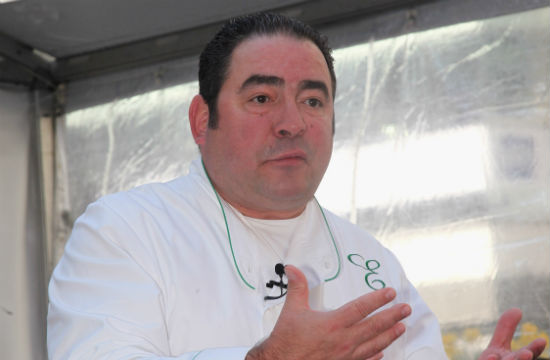 GUYS! Did you know Florida is packed with so many gastro-awesome things that you don't even know about? It's not just spring break destinations, and Republicans, and old people, and old Republican people spring breaking. We know, because those are all the nouns we would have used to describe Things You Can Find In Florida For $1000, Alex, but Emeril Lagasse had a whole other list up his sleeve and ready to go. Says Emeril, to school us:
"It's about the beaches, it's about fishing, it's about farming, it's about the agriculture…When people think about Florida, of course, they think about sunshine and how beautiful it is. They don't really know the variety, to the extent of what is really here. There's so much here it's incredible."
Is there, Emeril? Is there really that much? So much that it's incredible? We love a seafood feast followed by a cool slice of Key Lime pie as much as the next guy, but is there really anything going on, culinarily-speaking, anywhere in the state of Florida besides Miami?
Emeril says yes. He's so passionate about the state's food, in fact, that he's kicking off a new food and travel show dedicated entirely to Florida. Clearly, Emeril has no reservations about covering the hard-hitting stuff (see what we did there?).
Emeril Florida kicks off in January on The Cooking Channel with its first episode dedicated to Orlando, airing weekend mornings, for your lazy viewing pleasure. Feel free to follow up with some shows about fishing, some shows about golf, some shows about drool, and an infomercial.
[Orlando Sentinel h/t Eater]
Have a tip we should know? [email protected]