Gail Simmons Is On Board For An All-Female Top Chef Challenge, WE ARE IN
Gail Simmons Is On Board for an All-Female Top Chef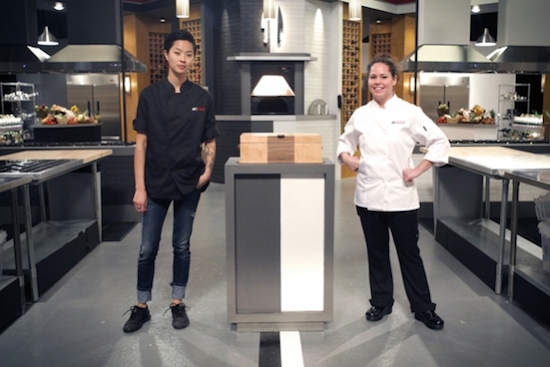 Let's raise the stakes, shall we? How about AN ALL-FEMALE SEASON? (OK, that might be a lot to ask. But hey, we can dream, right?)
In a Q&A with VH1, Gail Simmons talked a bit about how the competition is getting tougher, the crazy dishes contestants try to make — you know, the usual Top Chef interview. And then, this golden nugget of hope and joy for the lady chef contestants out there:
[VH1:] … Are there any previous contestants that you miss or wish would come back for Masters or All Stars?

[Simmons:] … But there's so many chefs that I love and wish I could see more of. There are a lot of great women that I don't get to see enough on the show.

There have been a number of great female competitors. An all-female challenge would be a lot of fun.

That would be kind of great, just do an all women's season as well! Let's think about that. Thank you, that's a good idea!
We say YASSSSSS. Granted, the first season of Top Chef Duels was nearly all split evenly between men and women, and we sort of grimaced every time they paired two women to face each other in the challenges. (Like, women can't handle the one-on-one competition with a man?) But hey, the match-ups between Stephanie Izard and Kristen Kish and between Brooke Williamson and Shirley Chung proved that a competition between all gals is great fun. Start those stoves, ladies!
[VH1]
RELATED: Will Season 12 of Top Chef Be the Weirdest One Yet? Our Predictions
Here's Richard Blais Looking On Like a Proud Papa As the Newest Top Chef Judge
Wolfgang Puck Slams Top Chef Talent, Wanted to Fire Them All
Have a tip we should know? tips@mediaite.com