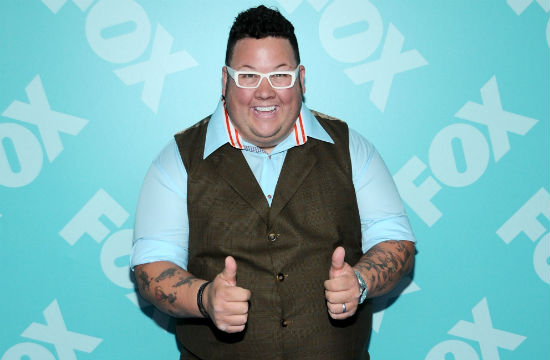 We've seen a few cases of mysteriously shrinking chefs in our day, and, in each case, we're pleased to report their newly slimmed down figures and subsequently improved health. But before Graham Elliot shows up on Season 5 of MasterChef 100 pounds lighter and we barely recognize him, the lovable Michelin-starred Chicago chef spilled to People Magazine that he was undergoing a sleeve gastrectomy this morning, after tipping the scales at nearly 400 pounds at 6'2″.
"It's hard to get in and out of a car, tie my shoe or play with my kids," he told People, adding, "What's going to make me healthy is the most important thing right now so I can enjoy my kids and be around long enough to see them grow up."
Unique to Graham's case, as a chef, is that he isn't undergoing typical gastric bypass surgery, as that procedure limits his diet. This morning, doctors removed about 80% of his stomach, leaving a sleeve about the size of a banana behind in its place.
"Because of my line of work, the doctor specifically thinks this is the surgery best suited for me," he explained. "With gastric bypass and other surgeries, there's some ingredients you can't eat because it will cause you to get sick. This procedure will allow me to still taste and try everything."
We wish him a speedy recovery, many future horseplay sessions with his adorable sons, and so many more delicious bites in life!
[People]
RELATED: Adam Richman Shows Off Impressive Network Primetime Slimdown
Graham Elliot Introduces His Newborn, Twitterverse Collectively 'Aww's
Have a tip we should know? tips@mediaite.com