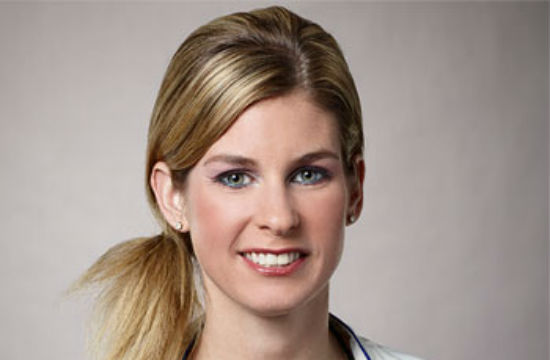 In our heart of hearts, we desperately wanted Spike Mendelsohn's investors to scoop up Jen Carroll's crushed restaurant dreams and offer to back her Philly concept for Concrete Blonde. We wanted this mostly because it would play out on camera for Life After Top Chef, and the only logical conclusion would involve Spike and Jen falling in love and getting married, right? Of course.
But, in reality, where we are begrudgingly forced to live, a very different but potentially just as romantic scenario played out. When investors finally came knocking, Jen had to pivot the concept from her dream space in Philadelphia (which she had described as "perfect") to a new spot in the West Village. But guess who hooked her up? Her ex-boyfriend Chef Michael Wurster. He had been offered the West Village space for a restaurant project, but passed on it and recommended Jen for the opportunity instead.
"We talked about terms of the contract, my wants and needs, my idea for concept and menu," she said of her first investor meeting. "He loved everything."
"It's a heartbreak," she added of leaving the former Marathon Grill space in Philly behind, "because you feel so close to having something you're excited about, then it gets pulled away."
She had originally planned to transform that space into a 3000-square-foot, 90-seat restaurant with an exposed kitchen. The West Village move will still leave her with 84 seats, where she will strive to serve "dock-to-dish" small plates, with the seafood being served within 24 hours of exiting the sea.
Her simple formula for opening a successful restaurant in spite of her less-than-graceful TV reputation? Says Jen, "The food has to be fucking amazing."
Keep an eye out for Concrete Blonde in 2013.
[Philly Magazine h/t GrubStreet]
Have a tip we should know? tips@mediaite.com