Last Call: The Braiser Cannot Take Liability For Comments Made By Paula Deen's Angry Fans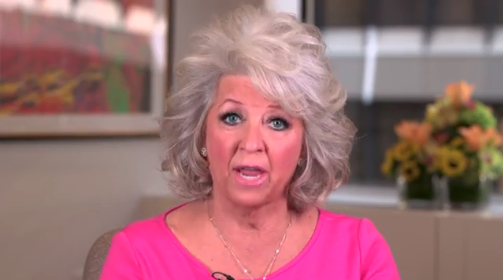 Business Insider: By clicking this link, you agree to be exposed to fans angry that Paula Deen was fired from the Food Network and demanding her return. The Braiser does not take any responsibility for any side effects suffered from viewing such hazardous material.
Oregon Live: A man formerly known to be a steroid supplier has been accused of stealing $7,000 worth of watermelons from an Oregon store — which is, to be honest, a great way to advertise one's steroids.
The LA Times: Former Top Chef contestant and James Beard nominee Edward Lee eloquently defends Southerners from being lumped in with Paula Deen's recent controversy. "The South that I live and travel in is one that is buoyed by diversity, acceptance, generosity and love — the people and kitchens of the American South have enriched my life with culture and respect," he writes. "Does the antediluvian stain of racism exist here too? Of course it does. Just like any place where Old World values collide with progressive change, where tradition is asked to bend to modern society."
Eater: The famed Sukibayashi Jiro, internationally renowned for its high-quality sushi and the film Jiro Dreams Of Sushi, caught fire last night. Thankfully, only a storeroom was damaged by smoke, and Jiro Ono inexplicably keeps on truckin'.
BuzzFeed: How does one make human flesh worthy of the best chefs in the world? Here's a look at how the creative team at Hannibal managed to pair body parts with Chianti week after week.
Esquire: From one massive man-eater to another, Josh Ozersky eulogizes James Gandolfini, blanches at the news of the Sopranos actor's last meal, and unflinchingly tackles the problems facing large men in American society.
Have a tip we should know? tips@mediaite.com