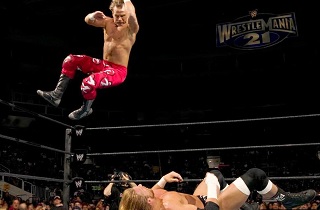 Cenk Uygur, host of biggest and longest-running web-based news show The Young Turks, has thrown down the metaphorical gauntlet today, explaining in an op-ed how his band of internet warriors "will crush CNN."
As a matter of fact, Cenk's argument suggests that the crushing has already occurred, and that CNN just doesn't know it yet. Exhibit A, says Uygur, is CNN's anemically-rated new morning show, New Day.
Although he's only been on Current TV for about a year and a half, Cenk Uygur has been tilling the internet soil for over a decade, establishing a web stronghold that, he's not afraid to boast, gets 50 million views a month on Youtube alone, and recently served its billionth customer. That viewership, Cenk will also tell you, skews very young, especially by television standards. Cenk's detractors, especially on the right, may like to mock his low-rated network (although Cenk's show was outdrawing Keith Olbermann in the key demo when that show went off the air) and funny name (it's pronounced Jenk YOO-Ger), but his forward thinking even earned him the admiration of fellow new media pioneer Andrew Breitbart.
While observing that the average cable news viewer is older than dirt, Cenk takes aim at CNN, in particular, for it's reinvention of the wheel as a round thing:
So, I am greatly amused when CNN keeps rearranging the chairs on the deck of the Titanic. Ohhh, they brought in Chris Cuomo for the morning show! Whoop dee doo! What is this 1985, where a so-called star will help your morning show and the rest of your lineup will take-off from there? This is so unbelievably antiquated.

First, almost no one in TV news is a star. TV has made everyone so vanilla it's nearly impossible to tell one anchor apart from another. Quick, tell me the difference between John King and Wolf Blitzer? You said "the beard," right?
I was gonna go with the half-shade of white, but fair enough. Cenk also took aim at the content of morning shows:
Second, the idea of a doing a standard-bearer morning show that's basically so general that it's supposed to appeal to all of America is a concept that is a couple of decades too late. Now, all of media is an ocean. When it was a pool and the audience had limited options, Katie Couric's winning smile could make a difference. You would swim toward that end of the pool since there were only three channels to choose from. Now, you're winning smile is lost in the middle of an ocean and no one sees it. You actually have to stand out, not do the same old boring crap.

It is inconceivable that CNN's morning show or any other show could be anything but horribly boring. Why? Because they won't let anyone take risks. Everyone's drowning in vanilla. If you're a nail that sticks out, you get the hammer. They perceive their brand to be super safe. Well, super safe is super boring.
As a news consumer, I think Cenk is on to something when it comes to morning news. Fox and Friends may be a fact-challenged hot mess, but it's not boring, especially not to its audience, and even Morning Joe distinguishes itself with a distinct, politics-heavy identity. New Day is just empty news calories, like the rock-candy graphics that accompany it, and Uygur notes that the ratings are showing it:
So, the new CNN morning show debuted to 95,000 viewers in the 25-54 "money" demo. Ouch. To give you a sense of perspective, TYT Network gets 50 million views a month on YouTube alone. That's well over 1.5 million views a day. But let's be fair and just consider the main show — The Young Turks. That gets about 30 million views a month. That's one million views a day. What percentage of our viewers are in the 25-54 demo? 61 percent!

So, that's 610,000 younger viewers a day for our show and 95,000 for them. But it really doesn't matter what CNN show you put us up against, we crush them all.
This is obviously not an apples-to-apples comparison, as web hits don't translate into nearly the bucks that television viewers do. That's why I would argue that while The Young Turks has been doing many things right, for a very long time, they're not a substitute for a news network like what CNN could be. Without the resources (translation: money) that a CNN can generate, the basic apparatus of newsgathering suffers, and if there's no CNN, then you've got all of the world's news being gathered by those who have the money, like Fox News.
What Cenk does demonstrate, though, is that CNN could probably learn a thing or two from him. For example, Soledad O'Brien wasn't exactly a ratings monster, but she was a good deal more provocative than the smiling anchors who replaced her, and was growing an audience that CNN should have kept cultivating.
The other thing that Cenk and the cable nets need to decode is how to translate web viewers into TV viewers, and vice-versa. If Cenk's Current TV show (which, to be fair, isn't even available in about 40% of U.S. homes) were able to pull in a decent chunk of his web audience, he could single-handedly save Current, while TV news has struggled to gain a foothold with the young, web-savvy audience.
This isn't the first time that Cenk has talked major smack about a cable news competitor, and it won't be the last. When he was with MSNBC, Cenk famously promised Shut The Fox Up with crushing ratings. He's right that TV news has to evolve or die, even if he doesn't end up being the one to seal the coffin.
Have a tip we should know? tips@mediaite.com