Law and Order: SVU Combines Paula Deen, Trayvon Martin Scandals for Ultimate Racism Episode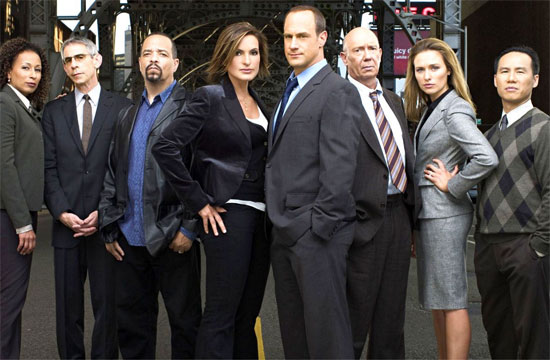 Law & Order: SVU just announced an episode that combines both the Paula Deen scandal, and the controversial Trayvon Martin shooting (and subsequent trial of George Zimmerman). We can't even begin to describe it for you, so let's allow Entertainment Weekly to do it for us:
"[Jeffrey] Tambor is a defense attorney representing a very high-profile celebrity woman chef who thought she was being pursued by a rapist and turned around it was a teenager. And she shot him," said [Executive Producer Warren] Leight in an interview with EW. "There's a lot of stop and frisk elements to that as well."
The episode will also star Cybill Shephard as the Deenalike, and Leslie Odom, Jr. as the minister of the slain teenager — and our head just broke from all the racism newsiness crammed into this story arc. If this entire episode didn't center on the nuanced, difficult, and emotionally-fraught subject of racial profiling in America, we'd call this The Summer Of Racism's Greatest Hits Mashup Album and be done here.
However, Leight said that he wasn't afraid of shying away from complicated issues, adding that the script for the episode (the third one of the season) exposed philosophical divisions in SVU's staff:
"When the script was published it became a litmus test for everybody here," he said. "It was really interesting to see people read that script and have different interpretations about who did what and whether or not they deserved prison for it. It was fascinating."
[Entertainment Weekly via Eater]
RELATED:
Bourdain Finally Talks about Paula Deen: 'I Don't Have the Heart to Pile on at this Point'
Paula Deen Asked Her 'Soul Sister' & Cook Of 22 Years To Dress Like Aunt Jemima
WATCH: Paula Deen's Statement On Racism Scandal (UPDATED With Three Videos)
Have a tip we should know? tips@mediaite.com