Gordon Ramsay Protege: Young British Chefs Are Lazy And Clueless
Gordon Ramsay Protege: Young Chefs Are Lazy And Clueless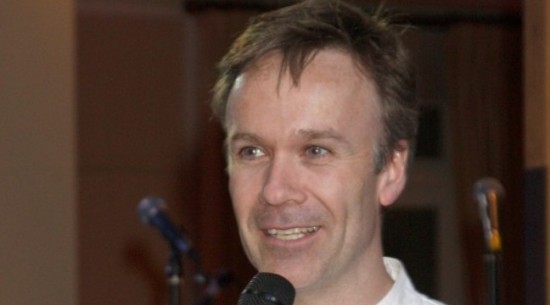 Top British chef Marcus Wareing learned a lot from his mentor Gordon Ramsay, like how to run a restaurant with two Michelin stars, how to become a well-known TV figure, and definitely how to bitch out the unworthy kids too lazy and entitled to be chefs.
In particular, he loathes the kids who come into his kitchen straight out of culinary school, like those "young chefs who want to be at the top, but don't want to put the work in," the host of the BBC series Great British Menu griped to UK paper The Telegraph.
"Young people come into your kitchen judging you rather than us judging them. Do you know what? If it carries on the way it is there's going to be no future. There's no two ways about it, you put the graft in whether you like it or not.

"You don't put the graft in, you don't get to the top. End of story."
To put the rant in context:  Unemployment in England hit a 17-year high back in November, and, like everywhere else in the first world, young people bear the brunt of it.  Though the overall rate has begun to recede, more than a million youths — 22.2% of the demographic — remain unemployed, according to the BBC.
Subsequently, a nationwide scandal erupted over the discovery that the employees of many food chains in England, Pret A Manger in particular, are predominately foreign nationals. One of Pret's branches, in particular, is solely comprised of foreign workers.
Though members of the British Government freaked out that the chains weren't keeping the youth from rioting, Wareing argued that they were too lazy to survive in the restaurant industry, using words like "oblivious" to describe the "a***holes" floating into his kitchen.
"If I stood 10 or 15 people in front of me between the ages of 16 and 21 and asked them to tell me about the depth of the recession, the biggest percentage won't know," he said.
Have a tip we should know? tips@mediaite.com