My Last Supper Photog's Birthday Week Food Diary Involves Mission Chinese, Marco Canora, And Torrisi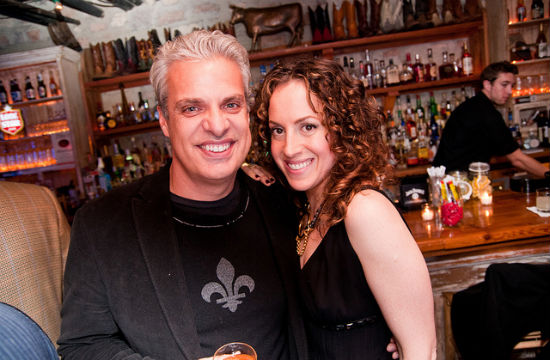 In other news: holy shit, how do we become this successful?
Melanie Dunea, the creator and photographer behind My Last Supper, was tapped this week for GrubStreet Diet, and, luckily for the rest of us, the week she documented just so happened to be 1, her birthday week, and 2, the week leading up to her Shame on Sandy benefit dinner, featuring Anthony Bourdain, Mario Batali, Tom Colicchio, Daniel Boulud, Stephanie March, April Bloomfield, and more.
So, since it was her birthday week, there were multiple celebratory dinners, including one at Marco Canora's Hearth and the tasting menu at Torrisi Italian Specialties, all of which are worth reading about. Here's an excerpt from her birthday dinner at Mission Chinese Food:
At dinner, they'd just gotten their liquor license, so I started with white tequila. It was served in a teacup, which was hilarious. Then we had some beer, but my friend gave me a flask for my birthday and it was full of vodka, so we all had to drink that as well. To eat, we had the salt-cod rice — heaven on earth. We had the chicken wings, which everyone else found too spicy, so I took it upon myself to eat most of those; then we had the lamb with cumin — you could bury me in cumin, I love it so much — and then the triple-cooked bacon, the pea greens, but at that point I didn't really want any greens, even though I usually love them. Instead I focused on the peanuts with chili, the pig tails, and then some cognac when we got home. Please tell me AA isn't going to call if they read this.
You can read the rest of her food diary here. If you'll excuse us, we're going to go take our Sunday morning screwdriver in a teacup, because isn't that just the cutest thing?
Have a tip we should know? tips@mediaite.com