Michael Chernow Brings Ballin' Attitude to New Sustainable Seafood Restaurant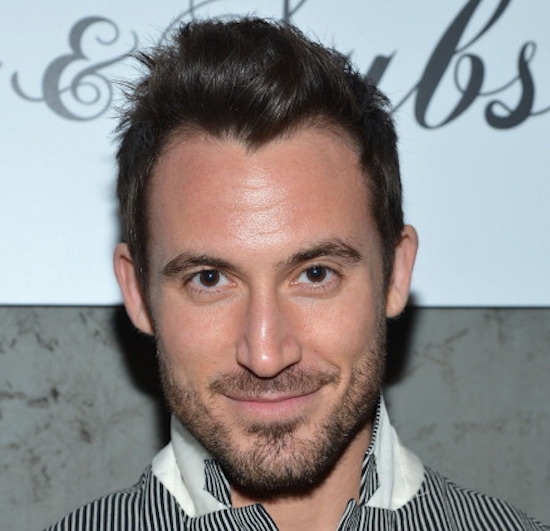 It's called Seamore's. We think there's a dirty joke in there somewhere about balls and seeing more. Moving on.
Bowery Boogie reports that Meatball Shop's Michael Chernow is working on a new kind of restaurant, just about the same time that the meatball institution turned five years old. Chernow leased a spot to open Seamore's in Little Italy, and is in the process of applying for a liquor license and such. And it's all going to be sustainable, inspiration which Chernow says came from from the Meatball Shop. What to expect, from Bowery Boogie:
The goal for Seamore's is to offer similar accessibility – via price point, demographic and environment – to The Meatball Shop, but the focus here is local, sustainable seafood instead of meatballs. We have linked up with a few community supported fisheries out in Montauk that will be getting us first dibs on all the under utilized, wild, local and less branded species of fish so that we can afford keep our price point down. We will be introducing these species BACK into the market as they are as delicious as the rest, just never did well based on terrible marketability. Skate, Monk fish, Tile fish, squid, Porgy (Montauk Seabream), Dog fish, Fluke and Flounder just to name a few. We will be rotating bigger brand name fish into the menu when they are in season and running locally.
Interesting. We can bet this will be a Michael Pollan-approved kind of restaurant.
Naturally, that means that Chernow is taking a sidestep away from the Meatball Shop. ""I am still a partner in The Meatball Shop, but have stepped away from the day-to-day to focus all of my energy on Seamore's," Chernow included in the letter to the community. Which makes us believe that Daniel Holzman will still be kickin' and running the meatball empire. We have all the feels already — when will we get more pictures like this??
Have a tip we should know? tips@mediaite.com