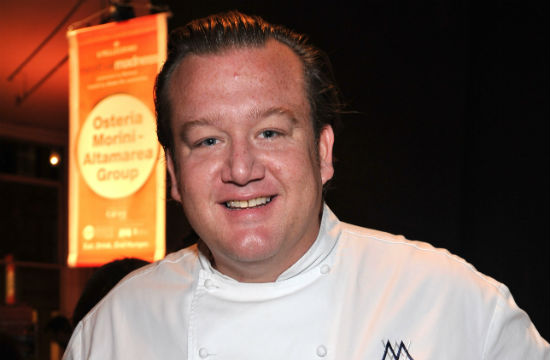 Do we love looking at the lavish homes of the rich and the famous from our Ikea desks? Of course we do. Do celebrity chefs fall into this category? Absolutely. Because besides the unthinkable luxury of living in a 2000-square-foot, two-bedroom, two-bathroom condo on the Upper West Side with his lovely wife and nine-year-old (do the math folks — that means a nine-year-old living in New York has her own bathroom), Michael White has uniquely chefy extravagances. Like, for example, his dirt.
Yes, Michael White imports his dirt from none other than carrot-steak-shilling, compost-pile-roasting farming genius Dan Barber. "This is where I grow my tomatoes," he pointed out on his rooftop garden to The New York Post. "This dirt is from Dan Barber of Stone Barns. We grow Sun Gold tomatoes."
Oh, sure. We grow our own coffee beans on our window ledges in dirt we personally pick up from Eric Ripert when he visits Peru. No biggie.
The real selling point of the condo for Michael when he purchased it in 2009, though? The steam shower. "This is the Michael White hammam over here," he said on the master bathroom tour. "It gets up to about 130 degrees in here."
…It gets up to 130 degrees under a towel we drape over our heads and a pot of boiling water to administer Poor Person Facials…?
UGH, Michael White's house is so much cooler than ours. We won't even get into the Nespresso Lattissima Plus espresso machine he fires up five times a day.
Have a tip we should know? tips@mediaite.com