Mission Chinese Shuts Down Due To Mouse Infestation, Some People Are Being Really Racist About It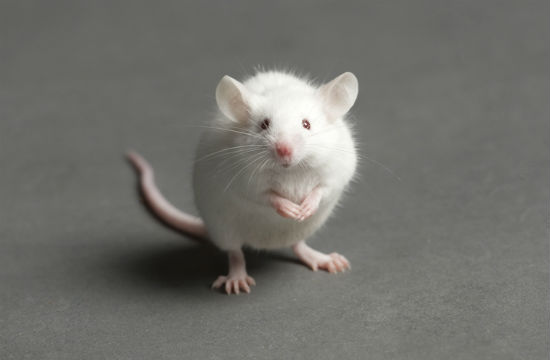 We don't know if you know; but nobody hates Mission Chinese like Gothamist hates Mission Chinese. Apparently, their beef stems from their sister site Shanghaist's review of James Beard Award-winning Danny Bowien's three-hour-wait, Pete Wells-exalted, James Beard Award-winning GQ-profile'd restaurant, deeming it "astoundingly awful." The reviewer's authority evidently lies with the fact that he's a "foodie from China," so this might be one of those authenticity feuds which entirely misses the point of the restaurant. (Even Eddie Huang backed down from that fight.) But we digress. Reviewers are entitled to their opinions.
The real story, here, is Gothamist's borderline illogically harsh report of Mission Chinese's sudden shuttering by the Department of Health for a mouse infestation. Let's break it down.
1. "Mission Chinese has more to worry about than terrible reviews." Uh, we're proud survivors of Mission Chinese's hype heyday, and we recall exactly zero "terrible reviews," with the exception of theirs (which they link back to). We don't think anyone in the Mission team is worried about publications making it rain terrible reviews.
2. "Eater points out a sign in the restaurant's window that reads 'Closed because of leak in basement.' Is that a euphemism for mouse tsunami?" This is a reference to someone accusing the Atlantic Yards project in Brooklyn of bringing a "rat tsunami" down upon their houses. We love an extended metaphor as much as the next guy (one time we used a sharknado one to explain the government shutdown's affect on food programs), but "mouse tsunami" feels like a stretch.
3. "The restaurant received an A on its last inspection in March and with any luck will have foodiots lining up in no time." Yes, you, earnest Mission Chinese fan, who happily lines up for a two-hour-wait on your birthday, or for a work celebration, or simply to have your face melted off with some trip-worthy king pao pastrami, are apparently a "foodiot." We're sorry to break it to you.
4. The closing joke "Try the lamb!" linked back to a story about Chinese officials busting a market in Shanghai that was passing rat meat off as lamb. Which like, dudes, the kid is Korean, was adopted by white parents, and grew up in Oklahoma City. Chill out with the Asian generalizations. It comes off as vaguely (read: pretty much totally) racist. Also a mouse infestation is distinct from a rat infestation.
Look, is it shudder-worthy to think of our beautiful, dragon-adorned, brightly colored Mission Chinese basement filled with mice? Yes. Do we want it to stay closed until they're exterminated? We do. Are we snark enthusiasts? Of course we are. But yeeeesh, Gothamist. You're eliciting awkward collar-tugs even from us.
RELATED:
Last Call: Did You Know that Thanksgiving Falls on the First Day of Hanukkah This Year?
Danny Bowien Gets Yet Another Year-End Accolade, This Time From The NYT
Why David Chang Fears The World Will Destroy Danny Bowien
Have a tip we should know? tips@mediaite.com