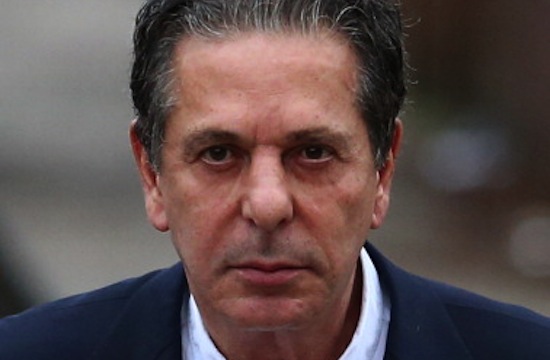 So nowwwwwww Charles Saatchi is all sorry that that little rumor about his ex-wife, Nigella Lawson, and her alleged cocaine and drug habit is getting out of control. Uh huhhhhhhh.
New reports from Agence France-Presse give more details of the court trial where Saatchi is giving testimony in the case of two Italian sisters, former assistants to Lawson and Saatchi. (ICYMI, the Italian sisters are on trial for fraudulently spending $1.1 million on Saatchi's company credit cards.) Now that everyone's rumormongering about Lawson's alleged drug habit, Saatchi told the court that he's "utterly bereft" that personal emails came to light, believing that the former assistants would use the accusations as a defense. The email in question (in which he referred to Nigella as "Higella," because that's just what lovely people do):
I can only laugh at your sorry depravity.

"Of course now the Grillos will get off on the basis that you… were so off your head on drugs that you allowed the sisters to spend whatever they liked and yes I believe every word the Grillos have said, who after all only stole money."
And Saatchi's defense to the court:
"I'm utterly bereft that this private email to Nigella has come back to haunt us both.

"The stories that the Grillos were parading was that Nigella had a severe cocaine habit that stretched back a very long time for the entirety of our marriage.

"What I was speculating here was that the Grillos would use this as a defence."
Ummm… OK? And of course, now when pressed about whether or not Lawson had/has a cocaine habit, Saatchi all of a sudden "doesn't know." So many fishy things to dissect in this saga, so little time. Nah, we mean — there's plenty of time to dissect this, but we're so over this overly wrought personal saga that we're choosing not to.
RELATED:
Nigella Lawson Accused of Using Cocaine, Pot, and Prescription Pills Daily for a Decade
The Nigella Lawson/ Charles Saatchi Saga May Be Over (For Now)
Breakfast Tweets: What is Nigella's Trailer Theme This Year?
Have a tip we should know? tips@mediaite.com