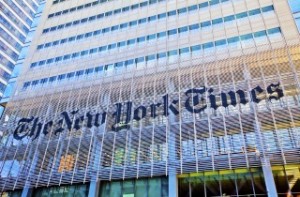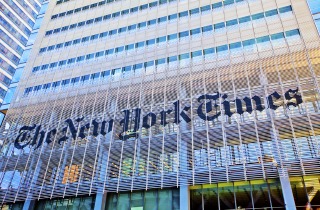 If you read this week's New York Times restaurant review, you may have noticed something: the restaurant is in Los Angeles, not New York. This isn't totally out of the ordinary. The New York Times sometimes leaves the city to review restaurants in other cities, including Paris, but these reviews are typically the exception. Now, they'll be the rule- at least sometimes. At the bottom of today's review there was an editors' note that said:
Editors' Note: The Times has published starred reviews of restaurants in the New York metropolitan area since 1963. Starting today, we will occasionally offer such reviews of restaurants in other cities as well, applying the same standards that govern our reviews in New York: a minimum of three anonymous visits to the restaurant.
The Times may be expanding its horizons to keep up with the competition. Eater has been reviewing restaurants across the country for three years, and The Washington Post's Tom Sietsema started publishing profiles of other cities last year.
Pete Wells, who is the Times chief food critic will be the one reviewing the spots, which means that he'll be able to give them the coveted stars (only the chief critic can rate places). As Eater points out, it sounds like something of a logistical nightmare. In order to write a review, you need to go to a restaurant at least three times. In the city you live in that's a lot. Across the country? It seems impossible to get it all done.
Wells will, though. And when he does come, if you're not at the top of your game, you have a lot to fear. Forget about Guy Fieri. Just this year, he skewered Thomas Keller's iconic restaurant Per Se.
Get ready, America.
[H/T Eater]
Follow Dana Eisenberg on Twitter.
Have a tip we should know? tips@mediaite.com