GOP Blasts 'Coastal Elites' by Using Photo Of… California? Democratic Congressman Says 'This Is My District'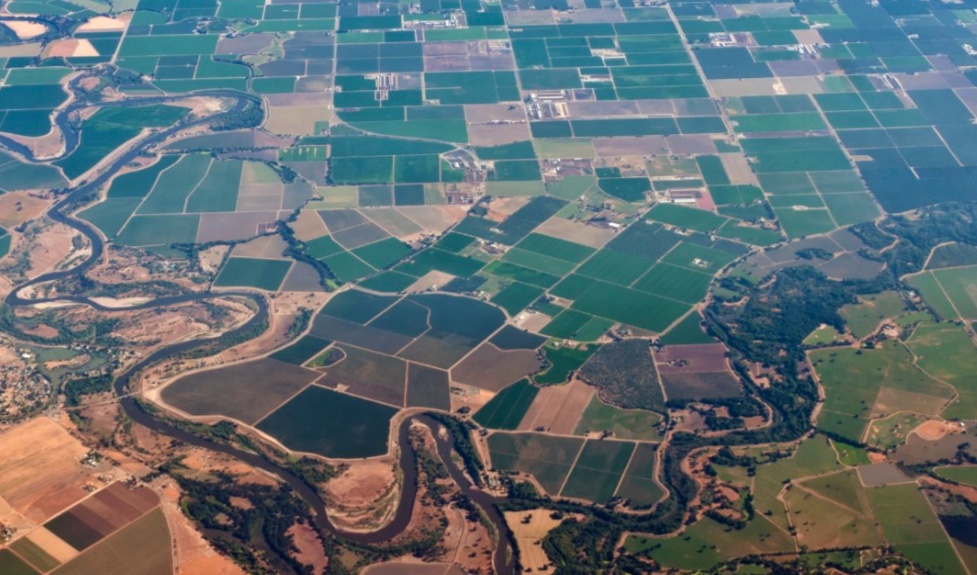 A Twitter post by the Republican Party's official account has backfired. On Monday, @GOP tweeted a photo taken above several fields and captioned it, "Wait until the coastal elites find out that this is where their food comes from!"
There was only one minor problem: the photo was taken of land in California, at least according to the Democratic Congressman who claims to represent it.
It didn't take long after the tweet went up for critics to point out that the image they tried to condemn "coastal elites" with was likely a stock image that likely didn't show the Midwest.
Several posters, such as Mother Jones editor-in-chief Clara Jeffery and KCBS Radio political reporter Doug Sovern, claimed that the photo appears to be a shot of Fairfield, California. The picture is actually of the neighboring town of Manteca, however, according to SFGate, about 65 miles from San Francisco.
Rep. Josh Harder (D-CA), who currently represents California's ninth congressional district, which encompasses San Joaquin County, where Manteca is located — tweeted on Tuesday, "Wait until the @GOP find out this is my district."
"All you had to do was find a picture of farmland in the Midwest and you somehow screwed that up," author Kevin Kruse said. "Amazing."
Several posters also pointed out that states along the coasts of the United States, particularly New York, Florida, and California, are amongst the largest producers of food and farmed produce.
Have a tip we should know? tips@mediaite.com