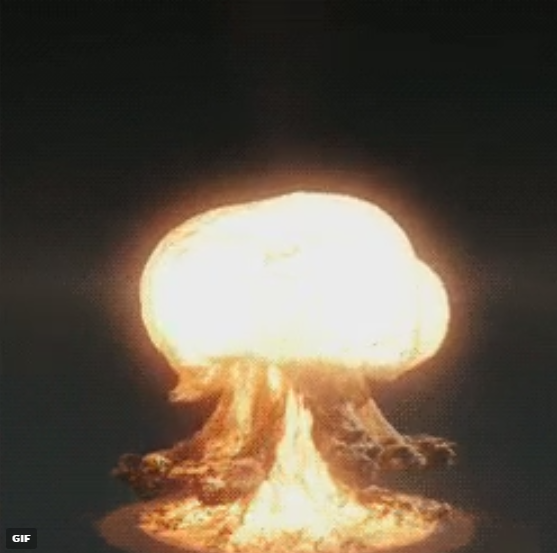 Amid the threat of nuclear war, some Twitter users are still trying to lighten the mood by finding the humor in the situation.
The White House loves declaring a theme for each week, and this week's (unofficial) theme seems to be "nuclear war."
The talks of impending doom started Tuesday when President Donald Trump said in a press conference that North Korea better not make any more threats against the U.S. or "they will be met with fire and fury like the world has never seen." While the statement was shocking, it was his tweet the next day that furthered the scare mania. In that update, Trump said that the U.S. arsenal was now "far stronger and more powerful than ever before."
Trump popped up again on Thursday to say maybe "fire and fury" WASN'T "tough enough." Then to continue nuclear war week, Trump tweeted on Friday that our "military solutions are now fully in place, locked and loaded, should North Korea act unwisely."
While some might head for the nearest fallout shelter, the snark lords on Twitter aren't going to let a little thing like the (maybe) nuclear war get in the way of a good joke.
Have a tip we should know? tips@mediaite.com