ABC News Reporter Called Out on Twitter for Informing Cops on Texas Grocery Store 'Looters'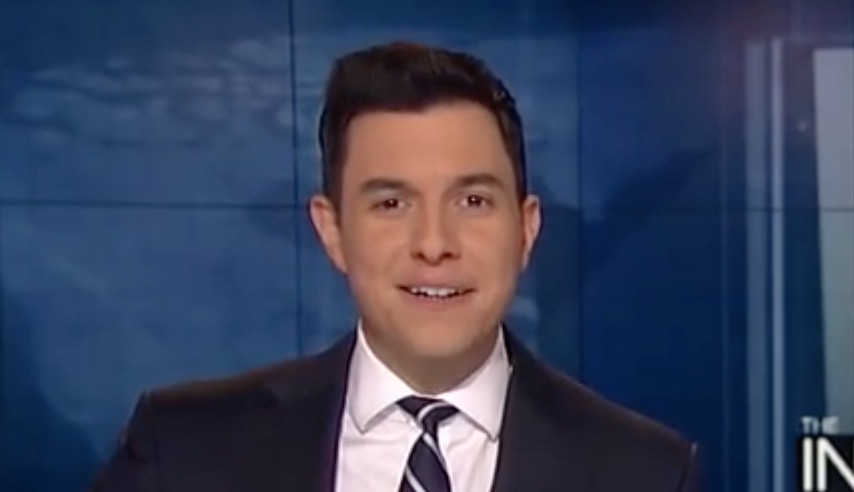 There are a lot of people on Twitter who are really mad at Tom Llamas for informing the police about "looters" he witnessed at a grocery store in Texas.
The ABC News reporter is covering the damage caused by Hurricane Harvey today, and he tweeted out these messages about alleged thieves in the flood-ravaged state.
#Breaking We're witnessing looting right now at a large supermarket in the NE part of Houston & police have just discovered a body nearby

— Tom Llamas (@TomLlamasABC) August 29, 2017
We informed police of the looting and Coast Guard is flying overhead. Multiple officers now on the scene. pic.twitter.com/OsVVNF1M06

— Tom Llamas (@TomLlamasABC) August 29, 2017
Llamas' mention of a body is certainly troubling, and the integrity of law and order should be maintained at all times. The Twitterverse, however,  thinks Texas emergency services have bigger things to worry about than petty theft at the moment, and Llamas shouldn't be tattling on flood refuges who might not know where else they're going to find food.
Worth nothing that Llamas HAS been on the ground in Houston for five days so perhaps Twitter should cut him some slack, but they seem more aggrieved at his reporting:
This guy called the cops on flood victims getting food from a supermarket. https://t.co/T35jto8ngf

— Angus Johnston (@studentactivism) August 29, 2017
Coast Guard guidance explicitly states that the service's "primary concern is saving lives, then property" https://t.co/wx9P1jG1k7

— Adam Weinstein (@AdamWeinstein) August 29, 2017
Wow. This is reckless endangerment. People taking food from supermarkets in a multi-day disaster are not looters, they are survivors. https://t.co/37L0OTaP8m

— Naomi Klein (@NaomiAKlein) August 29, 2017
Reminder from Capitalism: If you are starving, but no employee is around to accept payment, all food MUST remain floating in fetid water. https://t.co/d7dnExWR9f

— Curtis Skinner (@CurtisOrion) August 29, 2017
I'd like to congratulate this guy for calling the cops on people trying to get food in a disaster zone. https://t.co/PGlZR0N5DZ

— Shane (@shaneferro) August 29, 2017
It's a supermarket. People are suffering. This isn't journalism. https://t.co/IDOKoKkSQw

— Radley Balko (@radleybalko) August 29, 2017
"looting" is perhaps not the best word for this… https://t.co/fQxcrAgC7h

— Bae Talese (@elongreen) August 29, 2017
PEOPLE HAVE NO FOOD, TOM. https://t.co/Bn3rUJe1xw

— bad demonicana (@bad_dominicana) August 29, 2017
People have nothing, their city is flooding, and you're reporting people for getting food? https://t.co/3Pu1pNVfJo

— Emily C. Singer (@CahnEmily) August 29, 2017
thank god the Products are safe, im sure the police and the coast guard dont have anything else to do right now anyway https://t.co/z2C56AUKxr

— libby watson ? (@libbycwatson) August 29, 2017
Llamas eventually acknowledged the blowback, and he offered an explanation for his previous reporting while including a screenshot of his now-deleted tweet:
Let me clear this up–we were w/police who had discovered a dead body & mentioned we saw ppl w/faces covered going into a supermarket nearby pic.twitter.com/bfM5WCCO1e

— Tom Llamas (@TomLlamasABC) August 29, 2017
[Image via screengrab]
— —
>> Follow Ken Meyer (@KenMeyer91) on Twitter
Have a tip we should know? tips@mediaite.com