ACLU Slams Gov. Christie's Mandatory Quarantine For Nurse Who Tested Negative for Ebola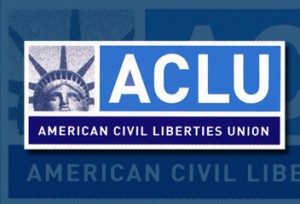 Following a string of Ebola scares including one confirmed patient in New York City and a nurse who showed symptoms of the virus in New Jersey, New York Gov. Andrew Cuomo and New Jersey Gov. Chris Christie decided to implement new guidelines for doctors and health workers, requiring them to be placed under a 21-day mandatory quarantine upon their return to New York or New Jersey. These new rules go even further than those of the CDC, but Christie defended the mandatory quarantine this morning for the nurse, who recently tested negative for the virus despite previous symptoms but is still under quarantine due to the regulations.
The American Civil Liberties Union has now chimed into the debate. An ACLU spokesperson told NJ.com that Christie's measures are "coercive" and raise constitutional objections.
Per Udi Ofer, executive director of the New Jersey ACLU:
"Ebola is a public health issue and the government's response should be driven by science and facts and not by fear. We must treat our medical workers who put their lives at risk, and are the only ones who can contain this epidemic, with compassion and not like criminals. Coercive measures like mandatory quarantine of people exhibiting no symptoms of Ebola and when not medically necessary raise serious constitutional concerns about the state abusing its powers. By forcibly detaining people we are also frightening the public and may deter genuinely sick people who fear quarantine from seeking the treatments they deserve, while also discouraging caregivers and first responders from helping sick patients who need their assistance. This is a challenging time for New Jersey, but decisions must be made based on sound medicine, and not on fear. Governor Christie must provide more information to the public about how the state came to the conclusion that mandatory quarantine of our healthcare workers was medically necessary."
The quarantined nurse blasted Christie's "appalling" response this morning on CNN's State of the Union, saying the new guidelines are contrary to the recommendations of public health experts.
[Image via ACLU.org]
>>Follow Andrew Desiderio (@forza_desiderio) on Twitter
[Note: Mediaite intern Andrew Desiderio is a student at The George Washington University.]
Have a tip we should know? tips@mediaite.com