Adam Schiff Denounces Trump's 'Nixonian Ferocity' and Nunes: Memo 'Smears' FBI/DOJ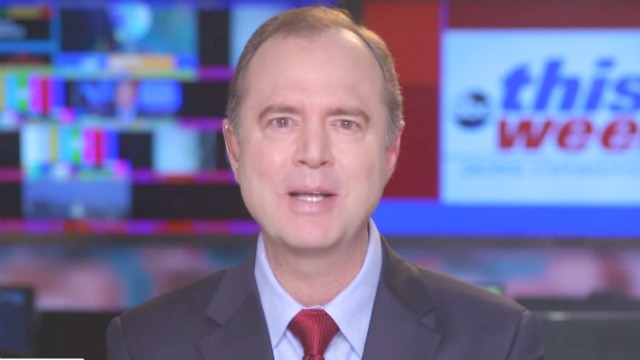 As the fierce battle over The Memo continues, Congressman Adam Schiff has an op-ed out in The Washington Post denouncing President Trump and his defenders, both in the media and in Congress.
Schiff specifically has a lot to say about Devin Nunes and the memo:
On Monday, House Intelligence Committee Chairman Devin Nunes (R-Calif.) moved to release a memo written by his staff that cherry-picks facts, ignores others and smears the FBI and the Justice Department — all while potentially revealing intelligence sources and methods. He did so even though he had not read the classified documents that the memo characterizes and refused to allow the FBI to brief the committee on the risks of publication and what it has described as "material omissions of fact that fundamentally impact the memo's accuracy." The party-line vote to release the Republican memo but not a Democratic response was a violent break from the committee's nonpartisan tradition and the latest troubling sign that House Republicans are willing to put the president's political dictates ahead of the national interest.
He even goes so far as to claim Republicans are worried that Mueller's probe "threatens" their congressional majorities.
Schiff targets the President too for his "Nixonian ferocity," saying, "Trump not only has an entire media ecosystem dedicated to shielding him from accountability but also senior Republicans who on the Hill have cast aside their duty to uphold the law and perform oversight in favor of protecting the Trump presidency."
He calls out Paul Ryan in particular for lacking the "courage" to stop Nunes.
The FBI said in a public statement today that they have "grave concerns" about the inaccuracies in the memo. Nunes today dismissed their "spurious objections."
[image via screengrab]
— —
Follow Josh Feldman on Twitter: @feldmaniac
Have a tip we should know? [email protected]
Josh Feldman - Senior Editor