Devin Nunes Snipes Back at FBI's 'Grave Concerns': Just Some 'Spurious Objections'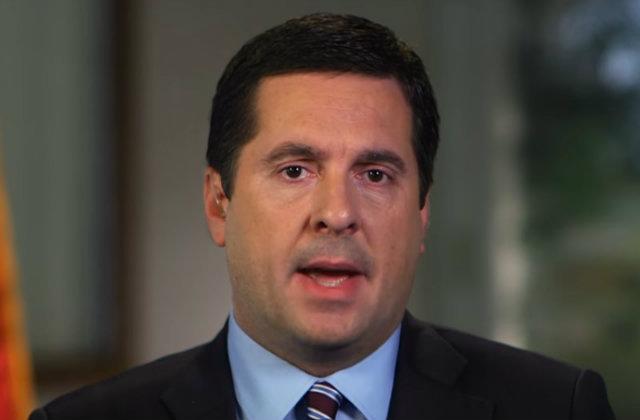 Rep. Devin Nunes (R-CA), the author of a controversial four-page document that purportedly shows FISA abuses made by the FBI and DOJ in the Russia probe, is now sniping back at the FBI after the bureau issues a public statement saying they have "grave concerns" over the memo's release.
Below is Nunes' response, via The Daily Beast's Spencer Ackerman:
Nunes is now in a back & forth with the FBI. pic.twitter.com/oqerGX1PKK

— Spencer Ackerman (@attackerman) January 31, 2018
As you can see in the House Intelligence Committee chair's statement, he says "it's no surprise to see the FBI and DOJ issue spurious objections to allowing the American people to see information related to surveillance abuses at these agencies." Nunes, a Trump transition team member, also claims that it is "clear that top official used unverified information" to run a counter-intelligence investigation on a presidential campaign.
Earlier this week, the House Intel Committee voted along party lines to release the Nunes memo, despite Associate Attorney General Stephen Boyd stating that it would be extremely "reckless" to do so. It was reported afterward that the president wanted to get the document publicly released as soon as possible after the State of the Union, and POTUS was overheard telling a GOP congressman "don't worry, 100%" after asked to "release the memo."
[image via screengrab]
—
Follow Justin Baragona on Twitter: @justinbaragona
Have a tip we should know? [email protected]