'After Months of Dismal Ratings…': Twitter Reacts To Greta Van Susteren's Ouster From MSNBC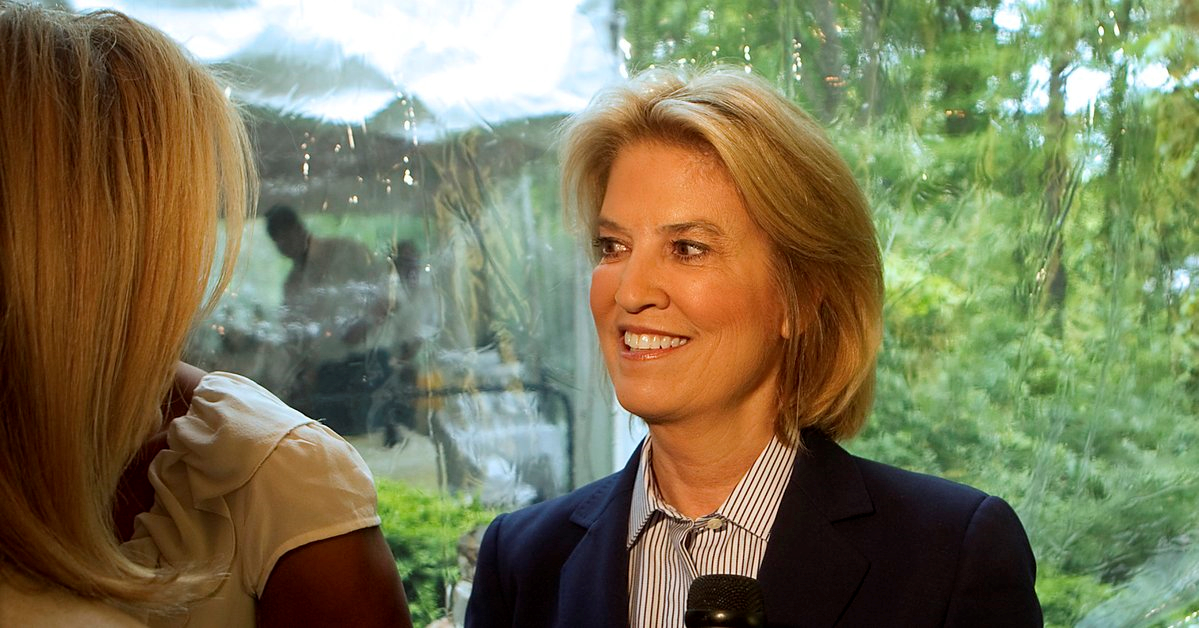 After just six months, Greta Van Susteren is out at MSNBC. The former Fox News host will be replaced by MSNBC's chief legal correspondent, Ari Melber.
Van Susteren, who moved from Fox News to MSNBC in January, tweeted on Thursday afternoon, "I am out at MSNBC."
According to the NY Post, MSNBC president Phil Griffin told staff, "As we continue to grow and evolve as a network during one of the most newsworthy periods in recent history I have important news about our 6pm hour. MSNBC and Greta Van Susteren have decided to part ways."
Greta was not a particularly polarizing character but, having worked for Fox News and MSNBC, the reaction on Twitter was divided.
I am out at MSNBC –

— Greta Van Susteren (@greta) June 29, 2017
MSNBC axed @Greta: "They let her go," her husband John Coale just told me. She found out earlier today.

— Brian Stelter (@brianstelter) June 29, 2017
Greta Van Susteren's show struggled in the ratings, even as most of MSNBC's other programs performed well https://t.co/KyjqSNvbNE

— Wall Street Journal (@WSJ) June 29, 2017
I'm sorry to hear this, Greta! I've enjoyed your show. Let us know what your next steps are and great luck!! https://t.co/GKX4xtDOrj

— Morgan Fairchild (@morgfair) June 29, 2017
Greta is brilliant, does her own thing, never marches to any network's drummer. That's what probably got her fired – she's too honest.

— AllGreek4Me (@AllGreek4Me) June 29, 2017
Are you surprised MSNBC fired Greta she was nothing but a Fox reject right wing crank as so is Megan Kelly

— ANTONY JACOBS (@sirantony2000) June 29, 2017
What??? https://t.co/FKD4MYRX6q

— Rick Wilson (@TheRickWilson) June 29, 2017
She was a bad fit, nobody trust "journalist" once they're on @FoxNews, take note @megynkelly!Breaking:Greta Fired! https://t.co/evDEdYy49O

— Liam323 (@liam323) June 29, 2017
After months of dismal ratings, Greta Van Susteren is out at MSNBC….story TK

— Yashar Ali (@yashar) June 29, 2017
@greta has been fired at MSNBC?!?!?@FoxNews here's your chance to bring her back and make millions of viewers happy again!

— JenM (@CajunGirl618) June 29, 2017
Greta Van Susteren Out at MSNBC. It doesn't like commentators who don't pedal in fake news like Mika + #maddow

Morning Joe #PressBriefing

— Jack Bailey ?? (@JackBaileyUSA) June 29, 2017
#Greta out at MSNBC. Liberals thrive on emotion; Conservatives want facts and information. Just a bad match for her.

— Deplorable Brad Wade (@bdwlexky) June 29, 2017
.@greta is an outstanding journalist & wonderful person – thanks for keeping us all informed, we look forward to seeing you again very soon!

— John McCain (@SenJohnMcCain) June 29, 2017
Greta is my friend but my plate is full with
Healthcare countdown
Kate's Law
Market Slump
Travel Moratorium
Beating Isis ON Battlefield https://t.co/B0a2TiroFv

— Charles V Payne (@cvpayne) June 29, 2017
This Sept piece I did when Greta left Fox has aged well: Greta is about to find out how good she had it | TheHill https://t.co/SbSrmzMsBv

— Joe Concha (@JoeConchaTV) June 29, 2017
Greta was awful and I'm happy to see her go. I'd tell her myself but she blocked me. https://t.co/cybaIIfxvp

— Greg Dworkin (@DemFromCT) June 29, 2017
this is really too bad. @greta is great. https://t.co/070UorXnCe

— Rosie Gray (@RosieGray) June 29, 2017
MSNBC thinking out loud in public about what it wants to be in era of Trump. Greta gone after just a few months. https://t.co/Ei9Q8NZw7U

— David Folkenflik (@davidfolkenflik) June 29, 2017
This slot should go to @JoyAnnReid – Greta Van Susteren Out at MSNBC https://t.co/DRGqxIWiMh

— (((DeanObeidallah))) (@Deanofcomedy) June 29, 2017
Have a tip we should know? tips@mediaite.com