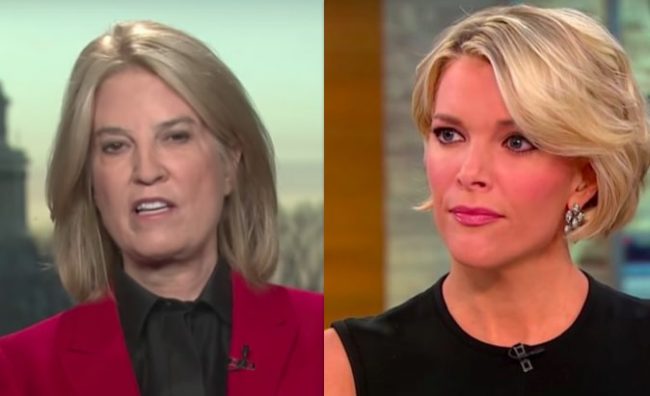 On Thursday, as the world of politics and media was consumed by Donald Trump's "bleeding facelift" tweet, MSNBC anchor Greta Van Susteren dropped a bombshell of her own — namely that she was leaving the network altogether.
While an MSNBC spokesperson told Mediaite that the decision was mutual, her blunt tweet announcing the departure lent more credence to the idea that she had been fired. The suspicion was later confirmed by her husband. In an internal memo, MSNBC chief Phil Griffin announced that Ari Melber would take the reins at 6:00 O'Clock.
I am out at MSNBC –

— Greta Van Susteren (@greta) June 29, 2017
Maybe it was the right call. Greta was pretty boring — we didn't write about her much — and nobody is going to be upset that, that stupid Martin's Tavern promo is now off the air.
Right or wrong, the implosion of Van Susteren at MSNBC after a sparkling 14 year career at Fox News is the latest in an increasingly noteworthy pattern. Fox News alumni are having trouble adjusting to the world of more traditional journalism. It's not true for everyone, but the trend is real — particularly among the network's brightest ex-stars.
Let's take a look at NBC's other big acquisition from Fox News. You know who I'm talking about: Megyn Kelly. There was a time not too long ago when Kelly was the undisputed queen of cable television. While I believe Kelly when she says her feud with Donald Trump took a personal toll, I also believe it added at least an one extra zero to the value of her brand's bottom line. Industry sources suggest NBC is paying about $17.5 million a year for her. Unfortunately, early returns indicate that her Fox audience has not followed her to the rival network. The ratings of her recent absurdly hyped interview with Alex Jones were abysmal. More damning still, her very qualifications no longer look as rock solid as they once did. Her other high profile interview with Vladimir Putin was so fluffy, I could have fallen asleep on it. It was so bad that Savannah Guthrie joked about it to Kelly's face on NBC.
And Bill O'Reilly, remember him? The man who owned the largest audience in cable news for years and years, has now been reduced to live tweeting congressional hearings and Skyping into web shows from his house. Gone are the snappy suits and flashy graphics  — replaced now with a splotchy, sad man.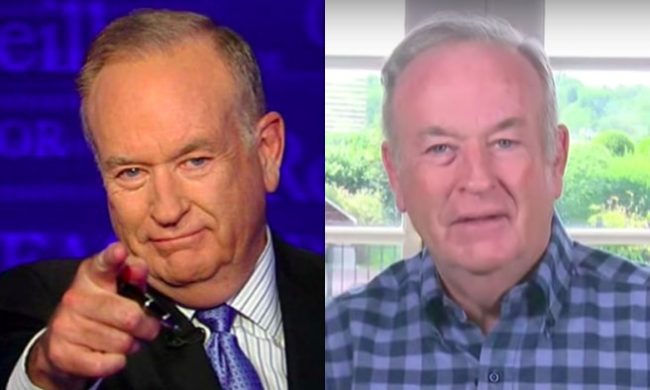 We're all fully aware of the baggage O'Reilly brings, and maybe that's what's holding him down, but he's still a hot commodity from a numerical standpoint and judging by the ratings, his audience seemed more than ready to forgive him for any alleged sexual "transgressions." OANN reached out …  and then rescinded their offer due to a reported lack of interest on his side.
And as for Sean Hannity, who is now somewhere to the right of Attila the Hun, the only home after Fox News could be a network so extreme it doesn't even exist yet. — or maybe Wikileaks.
Now, of course, Fox News isn't a kiss of death for every alumni. Alisyn Camerota skipped out and settled in quite nicely over at CNN and her perch at New Day. And Major Garrett moved pretty seamlessly to CBS (after a brief off-camera hiatus), but they're the exceptions that prove the rule. I'm not sure what Glenn Beck is doing these days; but I was happy to hear that he and his staffers are no longer heating up butt warmers for a tyrannical 24-year-old girl.
None of this is a coincidence — And here's why.
Roger Ailes created Fox News as the antidote to CNN and the other totems of the liberal media establishment. The goal was worthy enough, but those original divisions only grew sharper with the years. It should come as no surprise that Fox News stars would have trouble integrating into the body their organization was explicitly set up to destroy.
[image via screengrab]
Follow Jon Levine on Twitter / Facebook.
This is an opinion piece. The views expressed in this article are those of just the author.