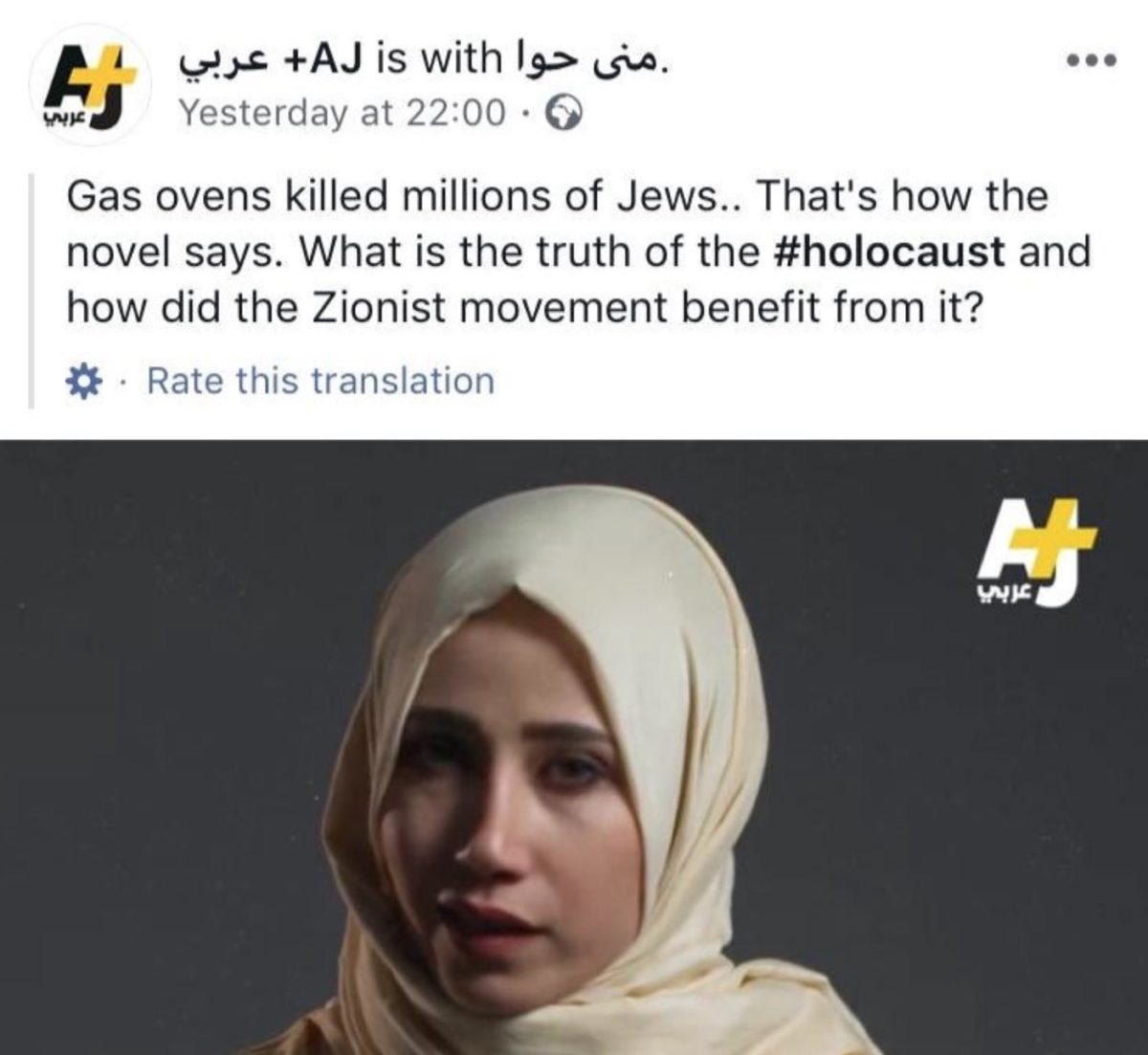 Al Jazeera suspended two journalists for producing a controversial video claiming Jews exploited the Holocaust, and that Israel is the "greatest beneficiary" of said genocidal Nazi campaign.
The video, which was posted to Al Jazeera's AJ+ Arabic service, said the events of the Holocaust were "different from how the Jews tell it," one reason being a supposed exaggeration of the fact that 6 million Jewish people were murdered during World War II.
It went on to say that these skewed statistics were "adopted by the Zionist movement to help them establish Israel," and that the Jewish community uses "financial resources" and "media institutions" in order to "put a special spotlight" on the Jewish suffering which distracts from the persecution of other peoples.
According to Haaretz, the video was posted on AJ+ Arabic's social media platforms with captions like "The gas chambers killed millions of Jews…So the story says. How true is the #Holocaust and how did the Zionists benefit from it?" The video has been removed since then, and Yaser Bishr, executive director of Al Jazeera's digital division, says they've suspended the two people who produced it.
"Al Jazeera completely disowns the offensive content in question and reiterated that Al Jazeera would not tolerate such material on any of the Network's platforms," Bishr said. Bishr has also reportedly sent out an email to staff requiring them to attend a bias and sensitivity workshop.
[Image via Twitter]
Have a tip we should know? [email protected]
---