'As for Romance…': Pamela Anderson Pens Another Weird Poem for Julian Assange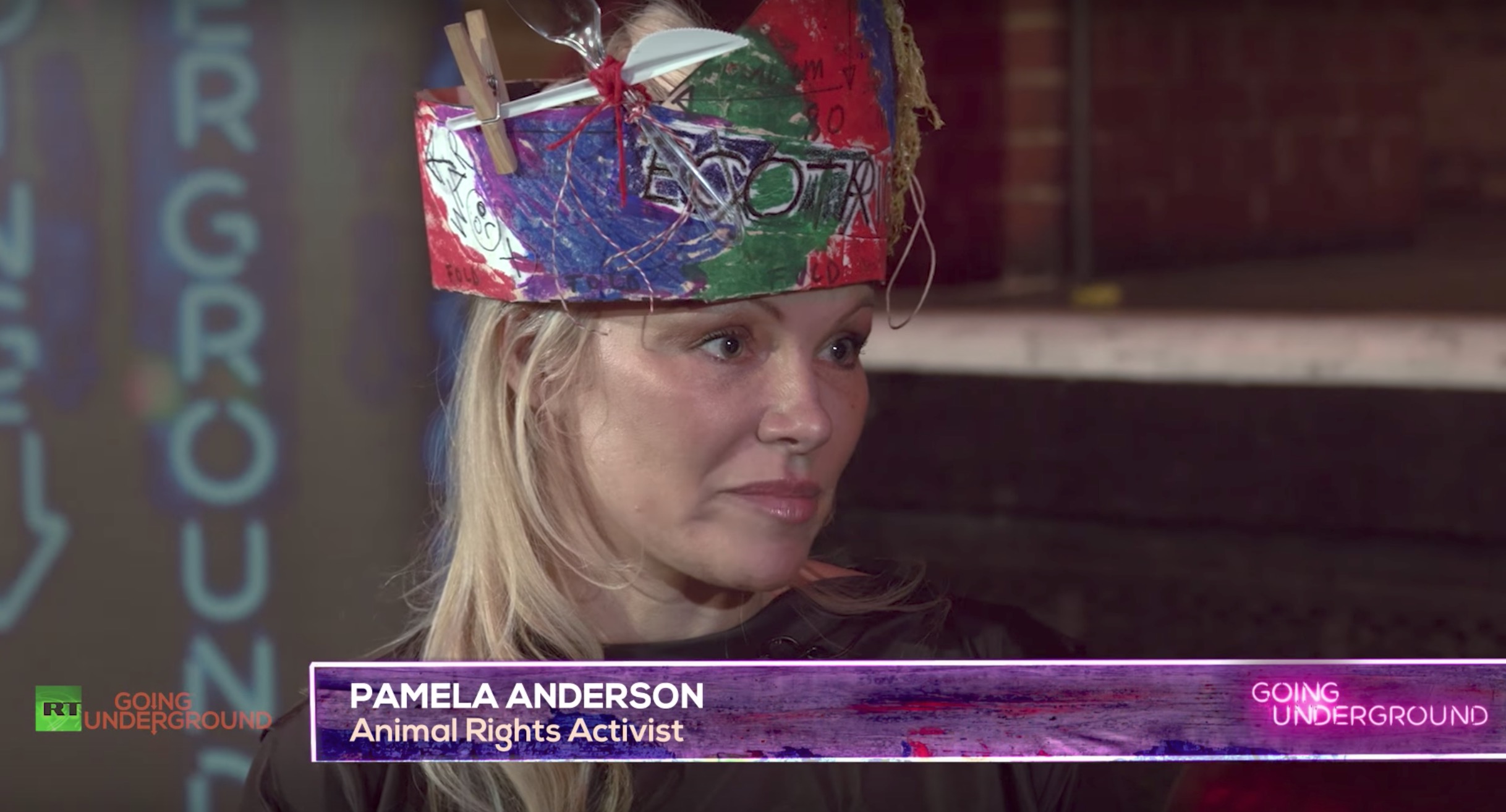 Pamela Anderson has apparently been busy pursuing her interest in writing god-awful poetry dedicated to Julian Assange, the founder of Wikileaks currently holed up at the Ecuadorian Embassy.
It's well worth reading this week's New Yorker profile of Assange, written by Raffi Khatchadourian, not only for a fascinating look into his life inside the Embassy, but also Anderson's latest ode to the Australian hacker (yes, this is not the first poem Anderson has written lionizing Assange, who she has repeatedly called "sexy.")
According to Khatchadourian, during his time spent at the Embassy interviewing Assange the Baywatch star stopped by, as she has done regularly since October.
Anderson and Assange reportedly met in a conference room at the Embassy for around an hour, "their conversation disguised by white noise." Khatchadourian notes that Assange could still be heard through the walls shouting "I'm being persecuted!"
Following the meeting, Anderson shared the following poem about Assange:
As for Romance

How impossible it is to

have feelings for

Someone completely

Unavailable

Not because of his heart

But his circumstances.

Constantly under threat

Threatened to be killed.
Khatchadourian also writes in the profile that while the bizarre relationship between the two has fueled speculation of a romance, it's unlikely they are engaging in any sort of inappropriate acts at the Embassy:
But, as a close Assange supporter explained, "The Ecuadorians are trying to run their Embassy. They are quite a Catholic nation, and so the idea of him having his girlfriends come in is quite a difficult one. I don't think it really happens." In the conference room, Assange and Anderson had met under the unblinking gaze of the surveillance camera.
[image via screengrab]
—
Follow Aidan McLaughlin (@aidnmclaughlin) on Twitter
Have a tip we should know? tips@mediaite.com
Aidan McLaughlin - Editor in Chief