ATTN Bloggers With Anti-Trump Chrome Extensions: Proofread Before Publishing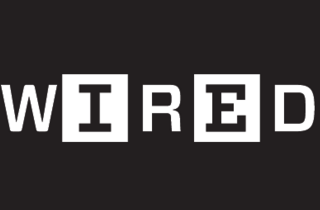 If you click on this piece by Jason Tanz for Wired, you might love it or hate it, depending on where you stand politically, but beyond being thought-provoking, it probably won't strike you as noteworthy in any other way. A few hours ago, before they ran a major correction on the article, you would have noticed something very unusual. Now, when you scroll all the way to the bottom of Tanz's story, you'll see this:

Yeah. Apparently, Tanz or his editor had this extension installed on their Chrome browser. The extension changes all mentions of Donald Trump to mentions of "someone with tiny hands." Since the issue is persisting on other articles across Wired, it seems likely that it is the editor who has the extension, but maybe it's the whole staff.
omfg they haven't caught it everywhere https://t.co/EUIOKqhrCr h/t @jasonclampet pic.twitter.com/gndjy5O8Gl

— Julia Carrie Wong (@juliacarriew) March 9, 2016
As you can see, Julia Carrie Wong pointed out that other articles still bear the mistake. (That one is about presidential candidates as Funko dolls, which makes the "someone with tiny hands" thing almost adorable, if more uncomfortable.)
At Slate, the idea that this has all been an elaborate prank or attention-grab was floated. A tweet from Tanz is just ambiguous enough not to offer any clarification on whether or not the stunt was planned.
come for the correction, stay for the analysis of decentralized culture and the decline of traditional signifiers of formal authority!

— Jason Tanz (@jasontanz) March 9, 2016
At least everyone involved is being upfront with the correction, unlike so many instances of "stealth edits" that have garnered equal amounts of attention. Even if it was on purpose, it seems less nefarious than other editing errors, or at the very least, that there won't be any negative ramifications from this.
[image via screengrab]
For more from Lindsey, follow her on Twitter.
Have a tip we should know? [email protected]