Baseball Twitter is Freaking Over Today's Mets-Phillies Facebook-Only Webcast: Just Like 'The Russians Drew It Up'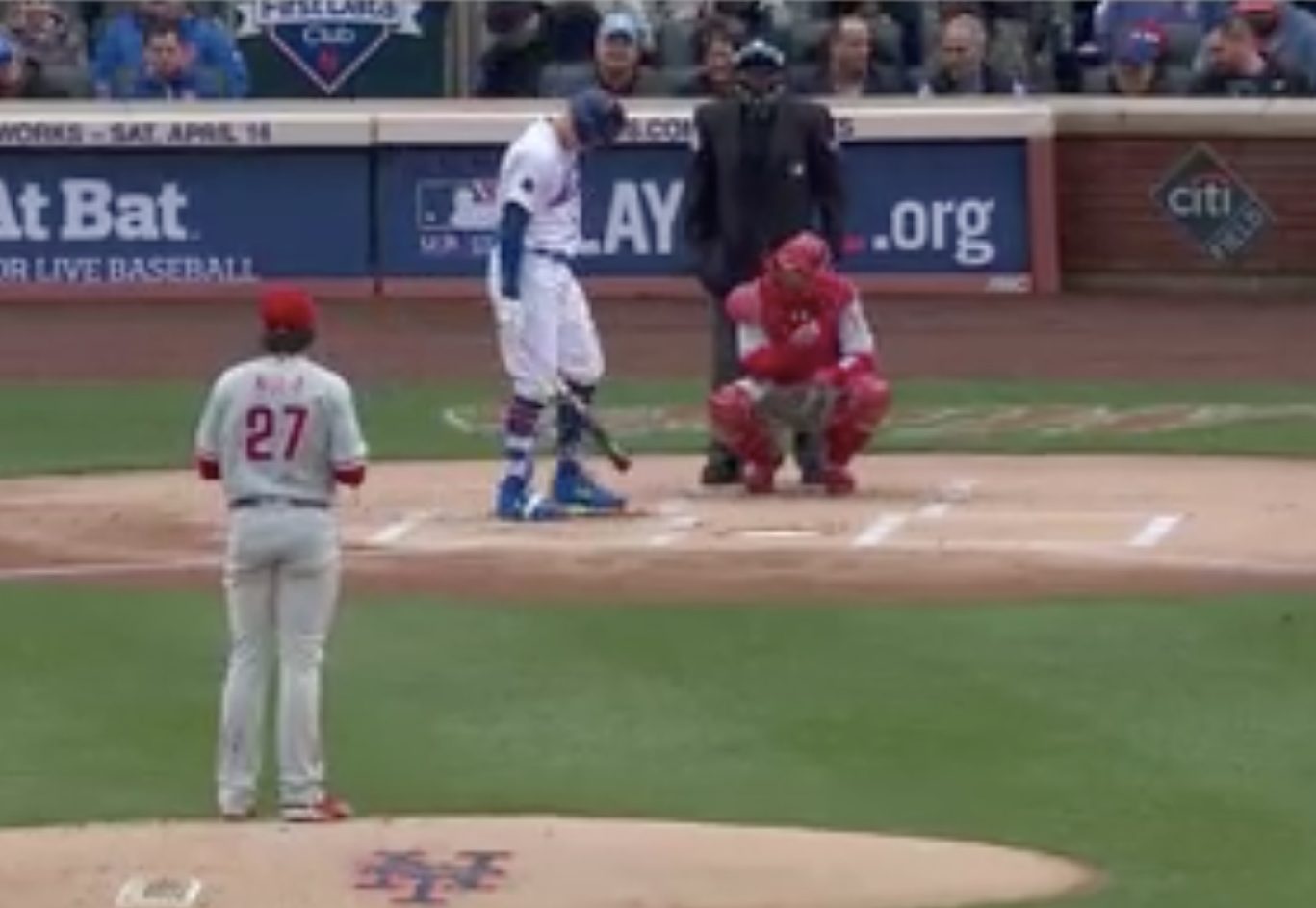 Earlier Wednesday, the long-awaited Congressional appearance of Facebook CEO Mark Zuckerberg was finally announced — with the mogul slated to testify before the House Energy and Commerce Committee on April 11. In addition to the Cambridge Analytica controversy, outraged baseball fans will undoubtedly be hoping Zuckerberg is grilled about his company's role in getting Wednesday's New York Mets vs. Philadelphia Phillies game booted from TV.
The game is the first of 25 MLB contests this season which will be broadcast exclusively on Facebook Watch. The Facebook stream is the only way to watch the game live — even in the local markets. The regular television broadcasts in New York and Philadelphia have been pre-empted.
Baseball fans hit the roof. Here's a sampling of the reaction from social media.
I really hate that the #Mets game is on Facebook only tomorrow. Hate it. @CMBWFAN

— Chris Carlin (@ChrisCarlin) April 3, 2018
Today's Mets-Phillies game will only be broadcast on Facebook, exactly how the Russians drew it up.

— Ted Berg (@OGTedBerg) April 4, 2018
Still delayed at airport much like the Mets/Phillies on Facebook.

— keith Hernandez (@kher8286) April 4, 2018
No chance Mets and Phillies fans complain about this game only being available on Facebook.

None.

— Josh Newman (@Joshua_Newman) April 4, 2018
I would watch a Facebook broadcast of a bunch of 80-year-olds trying to watch today's Phillies game on Facebook

— David Murphy (@ByDavidMurphy) April 4, 2018
Mets and Phillies seem to be reacting well to the whole Facebook thing.

— Jared Diamond (@jareddiamond) April 4, 2018
Hey @MLB instead of watching the @Phillies I'm watching @hulu since apparently you want to broadcast games on a ridiculous medium like Facebook #ChangeNotForTheBetter

— Matt Peterson (@MPetersonWx) April 4, 2018
Today's Mets-Phillies will be broadcasted live on Facebook. On a related news, there will be a new record of amount of angry reactions on a Facebook broadcast.

— Sung Min Kim (@sung_minkim) April 4, 2018
I'm not technologically challenged but this Facebook only broadcast of the Mets/Phillies game tomorrow is just ridiculous

— Gregg Giannotti (@GioWFAN) April 3, 2018
Why are those thumbs up "like" thingees floating up my screen in a steady stream? Is this normal? Will @Facebook make it stop when game starts? #Mets

— Neil Best (@sportswatch) April 4, 2018
You are a professional team in New York and you aren't airing the game on cable?

Seriously?! #Mets

— Ryan Ruby (@TheRyanRuby) April 4, 2018
This is crap. Don't do this anymore. I thought it was ALSO available on FB, I didn't realize it was ONLY on FB.

This is heinous and must end. @MLB

— David Vecsey (@davidsvecsey) April 4, 2018
I sat thru 6 consecutive years where we had less than 80 wins and watched almost every game. Now you guys are going to put the games only on facebook and not televise it? Truly disgraceful and beyond disrespectful to all fans.

— Jon Raso (@raso_jon) April 4, 2018
This is bad news for fans who are NOT on Facebook nor wish to watch online. I hope you'll reconsider your broadcast options, esp in light of all the folks dropping Facebook. #abc7ny

— Nelson Aspen (@NelsonAspen) April 4, 2018
No one wants to watch the game on Facebook get rid of this crap

— Ryan Chieffo (@sphincter_says) April 4, 2018
i'd rather lose a 3-0 world series lead than watch a game on facebook

— Chronic ZeRo ???? (@Chronic_ZeRo) April 4, 2018
[image via screengrab]
——
Follow Joe DePaolo (@joe_depaolo) on Twitter
Have a tip we should know? tips@mediaite.com
Joe DePaolo - Senior Editor