Billionaire Joe Ricketts Shutters DNAinfo and Gothamist After Employees Vote to Unionize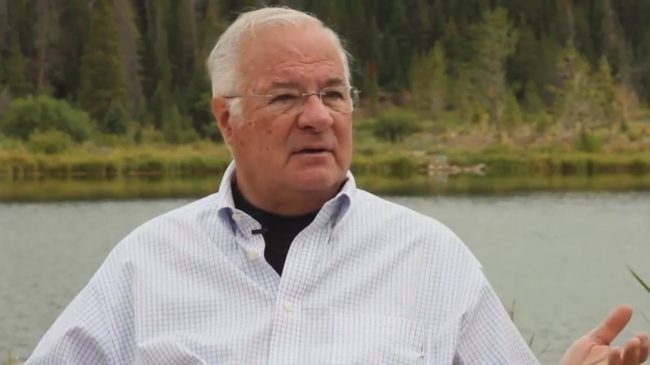 Days after employees at DNAinfo and Gothamist — two websites known for focusing on local New York City news — voted to join the Writers Guild East of America, the sites' billionaire owner decided to pull the plug rather than deal with unionized staffs.
Joe Ricketts published a letter to the web addresses where the sites used to reside explaining his decision. Stating that his decision to shut down the sites was "difficult" and not "easy," Ricketts noted that at the "end of the day" it is a business, and "businesses need to be economically successful if they are to endure."
In a statement provided by a DNA info spokesperson to the New York Times, the vote to unionize was portrayed as just part of the reason why the sites had to be suddenly axed.
"The decision by the editorial team to unionize is simply another competitive obstacle making it harder for the business to be financially successful."
Ricketts also shut down all the DNA sites that were located throughout the country. Overall, 115 journalists are now out of work, even though the staffs at the Chicago, Los Angeles, San Francisco and Washington sites did not vote to unionize. Per the Times, they are getting three months paid administrative leave at their full salaries and an additional four weeks severance.
Staffers were blindsided by Ricketts' decision, according to the New York Daily News.
There was some immediate reaction to the news on Twitter:
DNAinfo and Gothamist are being killed. We were the best in the game and I can't put into words what a loss this is to NYC news.

— Noah Hurowitz (@NoahHurowitz) November 2, 2017
Taking down the DNAInfo and Gothamist archives is really fucked up, for the city and for the reporters there who need their clips.

— Harry Siegel (@harrysiegel) November 2, 2017
Joe Ricketts — who just shuttered DNAInfo and Gothamist because "businesses need to be economically successful" — is worth $2.1 billion. pic.twitter.com/gzl2YURKaL

— Alexander Kaufman (@AlexCKaufman) November 2, 2017
It's times like these I wished I believed in hell https://t.co/Q7HTluhdVr

— Ashley Feinberg (@ashleyfeinberg) November 2, 2017
Journalism isn't a hobby for rich people to experiment with and then abandon when it becomes inconvenient for them https://t.co/z3HH8llPWC

— Caro (@socarolinesays) November 2, 2017
[image via screengrab]
—
Follow Justin Baragona on Twitter: @justinbaragona
Have a tip we should know? tips@mediaite.com