Bono Reportedly Offered to Write Protest Song in Favor of… One of the World's Biggest Corporations?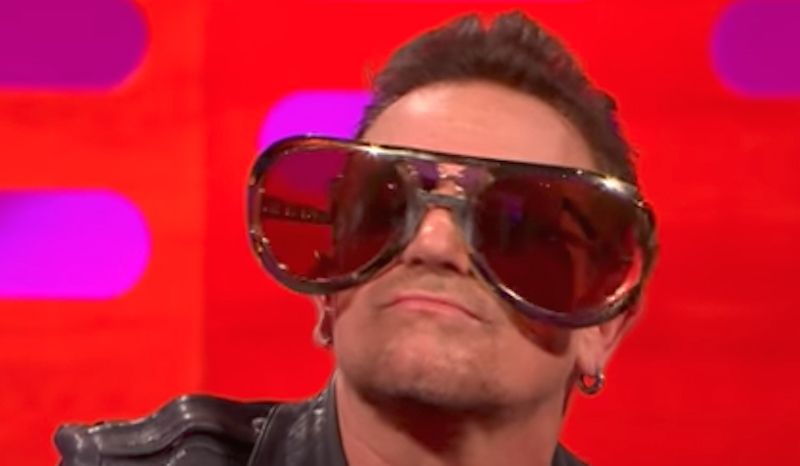 U2 frontman Bono, purveyor of forcing albums on to your iPhone and avoiding paying taxes by any means necessary, is once again in the news and, no, it is not in reference to the group's forthcoming studio album.
Financial Times recently penned a story about Unilever CEO Paul Polman, detailing last year's hostile takeover bid by Kraft Heinz, which featured a rather bizarre anecdote.
Unilever, most famous for having their hands in just about every consumer product imaginable, managed to fend off the takeover, with Polman putting his foot down to shareholders, saying "we made very clear that we were not interested."
Should shareholders have not gone along with him, however, Polman would have been forced to consent to the sale. That's where Bono came  in.
Bono, whose real name is Paul David Hewson, reportedly reached out to the Unilever CEO, offering to write a protest song to help drum up support against the Kraft Heinz takeover.
Unilever owns Hellman's, Ben and Jerry's, Dove, Lipton and dozens of other high profile brands and is ranked as being 49th most valuable corporation in the world, as far as market value goes.
It isn't clear how a protest song, written by a man worth at least $600 million and about a company worth billions, would have gone over with the general public. Would Kraft Heinz have contracted their own songwriter to write a rival song, and would it/could it have been Kid Rock? In another life, perhaps.
The deal fell through, anyways, so we'll never get to hear Bono's ode to Q-tips, Axe Body Spray, and Country Crock margarine. One can dream.
It must be noted, however, that Kraft Heinz is itself part-owned by Warren Buffet's investment firm, Berkshire Hathaway, which truly does make it a Goliath to Unilever's David, relatively speaking.
[image via screenshot]
—
Follow Lawrence Bonk (@sidescrollers) on Twitter
Have a tip we should know? tips@mediaite.com