Bono Caught Avoiding Taxes Again: Reportedly Hiding Cash in Malta-Based Shopping Center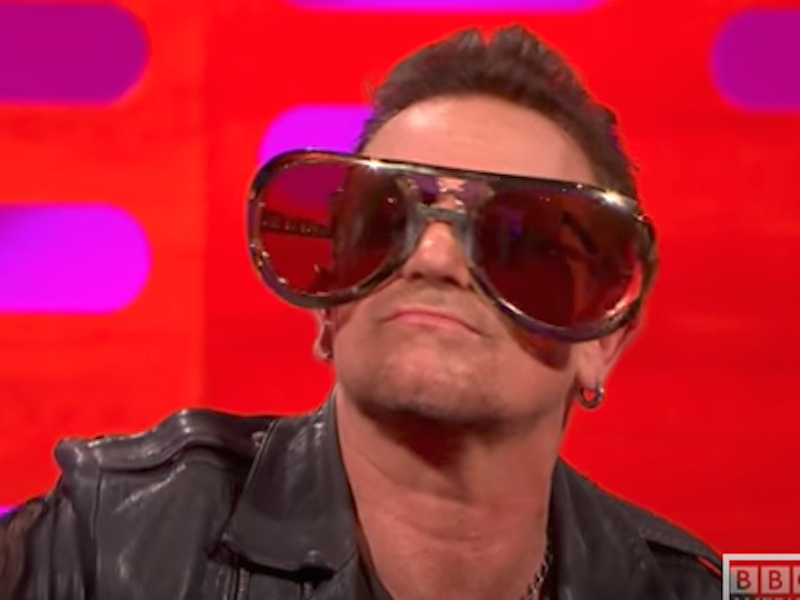 Despite his lifelong battle to end worldwide poverty, Bono has a pretty terrible track record when it comes to paying his fair share in taxes. The 57-year-old musician, who is estimated to be worth $700 million, has long been known to prefer stashing his fortune in offshore accounts in order to avoid paying taxes in Ireland.
Well, the man who once forced a mediocre album onto our iPhones is at it again. Bono, whose real name is Paul Hewson, has been named in financial documents that have leaked on the Internet, which people have started calling "The Paradise Papers."
The documents allege that Bono has been stashing money in the low-tax nation of Malta, using a Malta-based company to buy part of a shopping mall in Lithuania. It must be noted, Malta taxes just 5 percent of profits, which is the reason why it is such a popular tax haven for the world's wealthiest people.
A spokesperson for the singer tried to downplay his involvement, saying that Bono was a "passive minority investor in Nude Estates Malta Ltd., a company that was legally registered in Malta until it was voluntarily wound up in 2015."
"Malta is a well-established holding company jurisdiction within the EU," the spokesperson said.
This spokesperson, however, failed to mention that in 2012 all funds from "Nude Estates" were transferred to a company called "Nude Estates 1." This second company was based in Guernsey, which reduced the taxes levied on profits to zero. You read that right. Zilch.
In the past, Bono has excused his efforts to avoid being taxed as just the normal way business is conducted, saying that these practices should not discount his philanthropic efforts.
"It's just some smart people we have working for us trying to be sensible about the way we're taxed," he said. "And we pay a fortune in tax. Just so people know, we pay a fortune in tax; and we're happy to pay a fortune in tax, people should. But that doesn't mean, because you're good at philanthropy and because I'm an activist, people think you should be stupid in business and I don't run with that."
"The Paradise Papers" also names Queen Elizabeth, indicating that she placed $13 million in offshore funds located in the Cayman Islands and Bermuda.
[image via screenshot]
Have a tip we should know? tips@mediaite.com