BREAKING: Ex-Assemblywoman Accuses Joe Biden of 'Blatantly Inappropriate and Unnerving' Behavior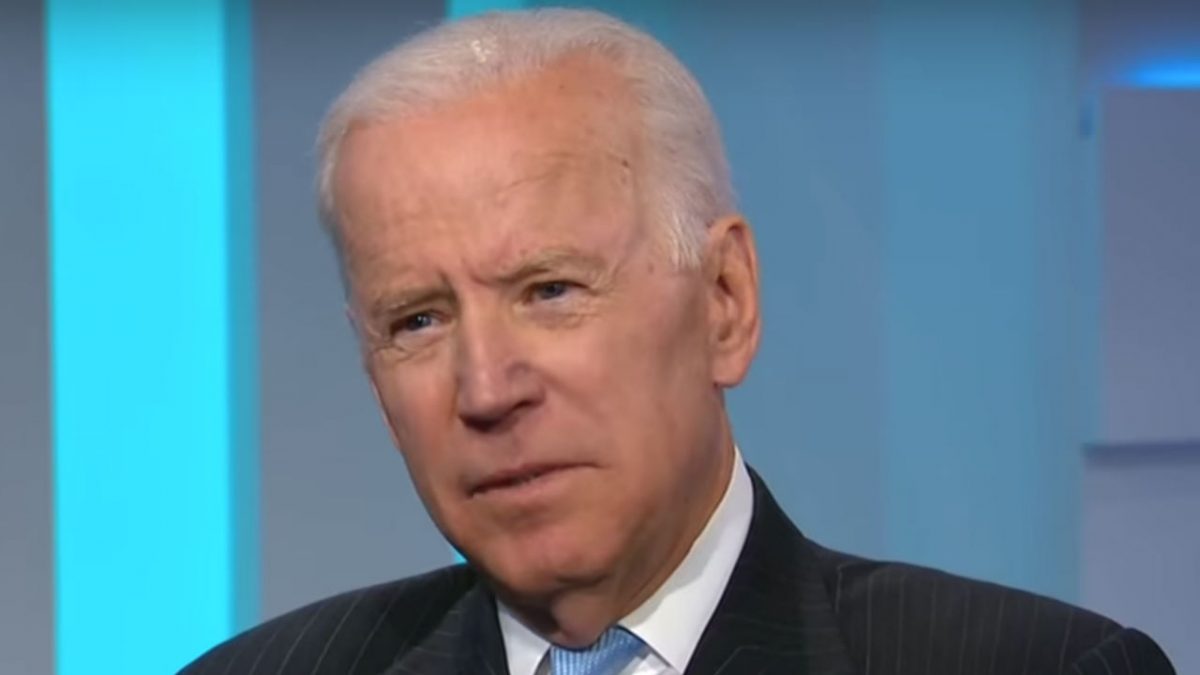 Former Nevada State Assemblywoman Lucy Flores detailed, in a piece for The Cut, a very awkward and uncomfortable encounter she had with former Vice President Joe Biden in 2014.
Flores was the Democratic nominee for lieutenant governor in Nevada in 2014, and she recounts how Biden came to the state ahead of the election to campaign.
At the event in question, Flores says she felt Biden's hands on her shoulders:
I felt him get closer to me from behind. He leaned further in and inhaled my hair. I was mortified. I thought to myself, "I didn't wash my hair today and the vice-president of the United States is smelling it. And also, what in the actual fuck? Why is the vice-president of the United States smelling my hair?" He proceeded to plant a big slow kiss on the back of my head. My brain couldn't process what was happening. I was embarrassed. I was shocked. I was confused. There is a Spanish saying, "tragame tierra," it means, "earth, swallow me whole." I couldn't move and I couldn't say anything. I wanted nothing more than to get Biden away from me. My name was called and I was never happier to get on stage in front of an audience.
She writes that Biden's behavior was "blatantly inappropriate and unnerving" and he made her feel "uneasy, gross, and confused."
Flores adds that after the kiss, Biden "stopped treating me like a peer the moment he touched me. Even if his behavior wasn't violent or sexual, it was demeaning and disrespectful."
Flores brings up examples of Biden getting a little too close to other women that have been public and the subject of some media attention: "Despite the steady stream of pictures and the occasional article, Biden retained his title of America's Favorite Uncle. On occasion that title was downgraded to America's Creepy Uncle but that in and of itself implied a certain level of acceptance."
She explained on Twitter, "This was an incredibly difficult thing to do, but something that felt necessary. It took awhile before I found the words and the support that made me feel like this was finally a story I could tell."
Biden has come under renewed scrutiny given the likelihood he runs for president. This week he apologized for the treatment of Anita Hill at the Clarence Thomas confirmation hearings––when he was chairman of the Senate Judiciary Committee.
You can read the full post here.
UPDATE –– 5:42 pm ET: A spokesperson for Biden has issued a statement:
. @JoeBiden spox in @LucyFlores account: Vice President Biden was pleased to support Lucy Flores's candidacy for Lieutenant Governor of Nevada in 2014 and to speak on her behalf at a well-attended public event.
(1)

— Mike Memoli (@mikememoli) March 29, 2019
Neither then, nor in the years since, did he or the staff with him at the time have an inkling that Ms. Flores had been at any time uncomfortable, nor do they recall what she describes. (2)

— Mike Memoli (@mikememoli) March 29, 2019
But Vice President Biden believes that Ms. Flores has every right to share her own recollection and reflections, and that it is a change for better in our society that she has the opportunity to do so. (3)

— Mike Memoli (@mikememoli) March 29, 2019
He respects Ms. Flores as a strong and independent voice in our politics and wishes her only the best.
(4)

— Mike Memoli (@mikememoli) March 29, 2019
[image via screengrab]
Have a tip we should know? tips@mediaite.com
Josh Feldman - Senior Editor